be·​dev·​il·​ing
bi-ˈde-və-liŋ
: causing trouble, distress, or confusion :

vexing
Example Sentences
Recent Examples on the Web
Now those problems are increasingly bedeviling once-affordable towns and cities across the U.S., a new study finds.
Aimee Picchi, CBS News, 22 July 2022
One of the bedeviling aspects of the drought is how having access to water doesn't necessarily mean it can be used.
Chloe Sorvino, Forbes, 21 Apr. 2022
In later years, Brett Hull succeeded with a similarly bedeviling release.
Kevin Paul Dupont, BostonGlobe.com, 16 Apr. 2022
Our last sight of Gordon is full-on pitiful, just a funny old man begging for one more second with a bedeviling young woman.
Darren Franich, EW.com, 3 Feb. 2022
There are several ways English spelling has peeled apart from pronunciation, and each of them has produced words that, like misled, are often among book words' bedeviling number.
James Harbeck, The Week, 17 Jan. 2022
If confirmed, the Biden administration's nominee for the top Fed job will face the most bedeviling monetary policy choices in decades.
Nate Dicamillo, Quartz, 22 Nov. 2021
To retain some individuality while appealing to a mass audience remains a bedeviling problem for those who write, paint, sing, play the accordion or tell jokes.
Catherine Baab-muguira, WSJ, 22 Oct. 2021
Links golf can be a confounding swirl of bedeviling wind, crazy bounces, knee-high hay.
Ron Kroichick, San Francisco Chronicle, 18 July 2021
See More
---
The Great British Vocabulary Quiz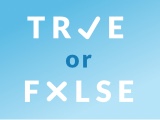 Test your knowledge - and maybe learn something along the way.
TAKE THE QUIZ