Definition of arrow
(Entry 1 of 2)
1
: a missile shot from a bow and usually having a slender shaft, a pointed head, and feathers at the butt
2
: something shaped like an arrow
especially
: a mark (as on a map or signboard) to indicate direction
3
: a painful or damaging experience or occurrence that is likened to being shot with an arrow
… to suffer the slings and

arrows

of outrageous fortune …
— William Shakespeare
arrowed
;
arrowing
;
arrows
Definition of arrow (Entry 2 of 2)
1
a
intransitive
: to move fast and straight like an arrow in flight
Just below us, a hunting peregrine falcon

arrowed

across the sere fields …
— Tom Mueller
b
transitive
: to hit or throw (something) toward a target fast and straight like an arrow
Mia Hamm … doesn't even look up as she

arrows

a pass to her teammate with almost telepathic confidence.
— David Hirshey
2
transitive,
chiefly US
: to shoot (an animal) with an arrow
In the spring, only boy turkeys can be shot or

arrowed

.
— Fred LeBrun
Return of Name that Color!
Name that color: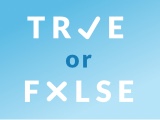 Test your knowledge - and maybe learn something along the way.
TAKE THE QUIZ