arach·​nol·​o·​gist
ˌa-ˌrak-ˈnä-lə-jist
arachnological
ˌa-ˌrak-nə-ˈlä-ji-kəl
adjective
arachnology
ˌa-ˌrak-ˈnä-lə-jē
noun
Example Sentences
Recent Examples on the Web
Louis Sorkin, an arachnologist from the American Museum of Natural History, inspected.
Adam Iscoe, The New Yorker, 21 Mar. 2022
Chomphuphuang then embarked on a field trip, with Sippawat and fellow arachnologist Chaowalit Songsangchote, to confirm that the tarantula was previously undiscovered.
NBC News, 21 Jan. 2022
Sippawat subsequently emailed an image of the spider to Chomphuphuang, an arachnologist, which is a scientist who studies spiders.
Katie Hunt, CNN, 19 Jan. 2022
In both cases, the person who helped identify the critters was Brazilian arachnologist Gustavo de Miranda.
Eric Boodman, Wired, 29 May 2021
Someone spotted a log, not so far from a few buildings, and flipped it over, because sometimes being an arachnologist is just flipping over log after log.
Eric Boodman, Wired, 29 May 2021
First up is arachnologist Lauren Esposito, who introduced us to her all-star arachnids and insects.
Matt Simon, Wired, 25 May 2020
And then there are arachnologists who speculate that scorpion fluorescence serves no function at all.
Meghan Overdeep, Southern Living, 29 Apr. 2020
But Lisa Taylor, an arachnologist at the University of Florida in Gainesville, says the comb spider evidence provides striking insight into the future of biodiversity as climate change worsens and tropical storms become more frequent.
Kelly Mayes, Science | AAAS, 19 Aug. 2019
See More
---
Commonly Confused Words Quiz
I went to the ______ store to buy a birthday card.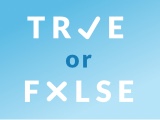 Test your knowledge - and maybe learn something along the way.
TAKE THE QUIZ