: any of various small, brightly-colored marine fishes (subfamily Anthiinae of the family Serranidae) that have elongated bodies, inhabit coral reefs, often occur in large schools, and include several popular aquarium fishes
You'd expect a trashed, barren reef, but from the coral rubble grew algae, which brought in loads of small fish like

anthias

, and in turn tons of bigger ones like grouper and trevally.
— Nick Lucey

, Rodale's Scuba Diving,

August 1997
Name that Thing: Dog Breeds
Name that dog!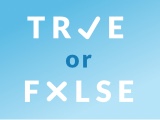 Test your knowledge - and maybe learn something along the way.
TAKE THE QUIZ