ab·​o·​li·​tion·​ist
ˌa-bə-ˈli-shə-nist
: a person who wants to stop or abolish slavery : an advocate of abolition
Before going to England I had had no proper conception of the deep interest displayed by the

abolitionists

of England in the cause of freedom, nor did I realize the amount of substantial help given by them.
—
Booker T. Washington
On the spectrum of abhorrent business practices, buying and selling humans, especially children, remains the gold standard. Yet modern

abolitionists

say it happens all the time.
—
Belinda Luscombe
: of, relating to, or supporting abolitionists or abolitionism : advocating the end of slavery
… the virulence of public reaction to antislavery activity in the East appears to have been a reason for the deployment of

abolitionist

resources and energies into the Middle West.
—
Marilynne Robinson
Example Sentences
Recent Examples on the Web
Noun
Sojourner Truth is an icon for her work as both an abolitionist and a feminist.
—
Los Angeles Times, 16 Jan. 2023
Global renown as an abolitionist, orator and statesman.
—
Donna M. Owens, Baltimore Sun, 11 Aug. 2022
For example, the abolitionist John Brown's prison letters provide a fascinating window into how faith and firearms can be central to someone's cause.
—
Joseph P. Slaughter, The Conversation, 10 Jan. 2023
After escaping slavery, the diplomat and writer became an outspoken abolitionist who penned his autobiography, worked multiple roles in government and became a newspaper publisher.
—
Domenica Bongiovanni, The Indianapolis Star, 1 Apr. 2022
One student, who was White, recalled being taken by her mother to the birthplace of abolitionist Harriett Tubman on Maryland's Eastern Shore.
—
Washington Post, 25 Jan. 2022
The author of a book about William Still unearths new details about the leading Black abolitionist—and reflects on his lost legacy Peter Freedman saw danger in the unfamiliar faces around him.
—
Andrew Diemer, Smithsonian Magazine, 9 Nov. 2022
When the British abolitionist George Thompson spoke in Boston in 1835, an angry mob awaited him at the building's exit—and was deflected only when Child and other women formed a flying wedge around the orator.
—
James Marcus, WSJ, 4 Nov. 2022
She became known as Sarah J.S. Garnet after marrying the influential abolitionist Henry Highland Garnet in 1875.
—
John Freeman Gill, New York Times, 7 Oct. 2022
Adjective
It was all meant to honor the spirit of the homeless camps, which, after George Floyd's murder in Minneapolis, had adopted an abolitionist outlook.
—
Wes Enzinna, Harper's Magazine , 5 Jan. 2023
David Livingstone was an abolitionist missionary famed for his explorations through Africa.
—
Joshua Rapp Learn, Discover Magazine, 11 Nov. 2022
The North, where abolitionist sentiment was substantial, feared that if the territories allowed slavery, the South would soon dominate all three branches of the federal government and perpetuate slavery.
—
Steve Grant, Hartford Courant, 6 Aug. 2022
Lining the streets are storefronts that have retained the charm with which they were built nearly a century before, when the city was a hub for the Underground Railroad and an important location for the abolitionist movement.
—
Hannah Drown, cleveland, 28 Dec. 2022
Dettlaff's abolitionist stance advocated in favor of dismantling America's for-profit prisons in favor of alternative forms of rehabilitation and socialization for those convicted of crimes.
—
Dan Carson, Chron, 15 Dec. 2022
But Child, inspired by William Lloyd Garrison, had seen the abolitionist light and was ready to sacrifice her reputation to spread it.
—
Lydia Moland, WSJ, 10 Nov. 2022
His image represented the horrors of slavery, and its dissemination helped further the abolitionist movement—yet his own, human story was not definitively told.
—
Shirley Li, The Atlantic, 9 Dec. 2022
Built by Milton's founder, Joseph Goodrich, the former inn and general store is a unique piece of history dating back to the abolitionist movement.
—
Benjamin Wells, Journal Sentinel, 29 Sep. 2022
See More
Last Updated:
- Updated example sentences
---
Challenging Words You Should Know
Often used to describe "the march of time," what does inexorable mean?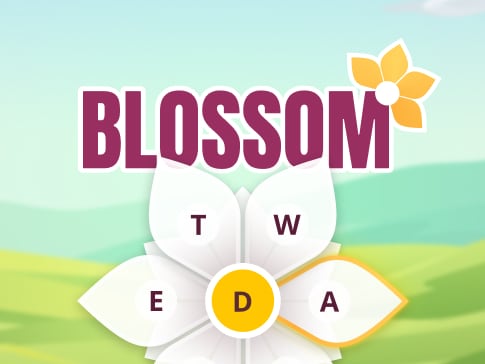 Can you make 12 words with 7 letters?
PLAY