1
region of northern Africa between the Atlantic and the upper Nile River south of the Sahara Desert including the basins of Lake Chad and the Niger River and the upper Nile
2
former country in northeastern Africa

Note: Anglo-Egyptian Sudan , a territory under joint British and Egyptian rule, became an independent republic in 1956 with Khartoum its capital. Conflict between the northern and southern sections of that country resulted in it splitting into the current country of Sudan (sense 3 below) and South Sudan, which formally gained independent status in 2011.
3
country bordering the Red Sea in northeastern Africa south of Egypt; capital Khartoum area 718,723 square miles (1,861,484 square kilometers), population 43,121,000
Name that Thing: Flower Edition
Name that flower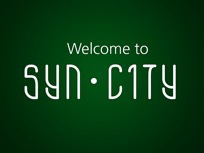 Test Your Knowledge - and learn some interesting things along the way.
TAKE THE QUIZ