: a group of stars of the second magnitude that is the second brightest component of the constellation Ursa Major
The outer two stars in the cup of the Big Dipper are called

Dubhe

and Merak. Together, they are called pointer stars and direct you across the sky to the star Polaris, also called the North Star.
— Knoxville (Tennessee) News-Sentinel,

4 Sept. 2008
— called also Alpha Ursae Majoris
Note: What is visible to the naked eye in the night sky as the star Dubhe is actually a system of four stars bound together gravitationally.
Challenging Words You Should Know
Often used to describe "the march of time," what does inexorable mean?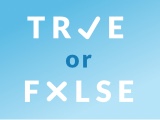 Test your knowledge - and maybe learn something along the way.
TAKE THE QUIZ