1 : a genus of very large, herbivorous, sauropod dinosaurs (family Diplodocidae) that lived during the late Jurassic period, closely resemble the related Diplodocus dinosaurs, and may have attained a length of up to 90 feet (27 meters) with a neck length of 30 feet (9.1 meters) … advanced the peculiar idea that the long-necked Barosaurus needed eight hearts to pump enough blood to its head. —Paul Hoffman, Discover, January 1993
2 barosaurus or less commonly barosaur \¦ber-ə-¦sȯr,
¦ba-rə- \ , plural barosauruses or less commonly barosaurs : a dinosaur of the genus Barosaurus A five-story barosaurus is rearing up to protect her baby barosaurus and to smash a marauding allosaurus with a nasty overbite. —Leslie Camhi, Village Voice, 26 July 1994 If the barosaur couldn't rear up on its hind legs, how did it defend itself? —Jack Hitt, Discover, September 2006
characteristic trappings or dress
Get Word of the Day daily email!
Name that Food Quiz
Name these cookies!

Test your knowledge - and maybe learn something along the way.
TAKE THE QUIZ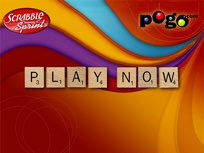 Test Your Knowledge - and learn some interesting things along the way.
TAKE THE QUIZ