: any of a class of short-lived mesons that are thought to be a combination of one bottom antiquark and either an up, down, or strange quark
Note: B mesons are primarily useful for theoretical purposes, such as verifying proposed models that explain the natural laws of the universe.
Since then, independent teams … have been colliding tens of millions of electrons and their antimatter counterparts, positrons, looking for firm evidence of

B meson

CP violation.
— Peter Weiss

, Science News,

3 Mar. 2001
Answering that question has become The Next Big Thing in high-energy physics, and the quest is focusing on a short-lived, formerly obscure particle called the

B meson

that is produced in particle collisions.
— Curt Suplee

, Washington Post,

13 Oct. 1997
The Great British Vocabulary Quiz
Named after Sir Robert Peel, what are British police called?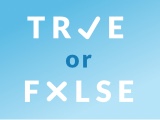 Test your knowledge - and maybe learn something along the way.
TAKE THE QUIZ