---
What is a zaddy? If you've prowled the comments section of Instagram or read up on your celebrity gossip, you might be familiar with this word.
The tough-talking, rap-centric Side A toggles between the icy, anxious mood of 2015's If You're Reading This It's Too Late and the rich production of 2013's Nothing Was the Same; the sung tracks on Side B reach all the way back to the moody, nocturnal Take Care, though he sounds less like a lonely sophomore than a zaddy whose heart hasn't totally frozen over.
— Jamieson Cox, Pitchfork, 2 July 2018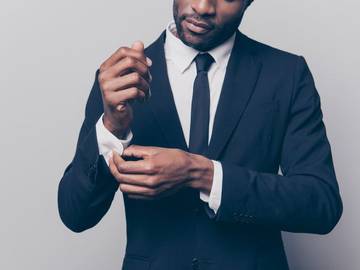 The best way to describe what a zaddy might be is to read how others describe one. For example:
A zaddy is a guy you look at and think, zamn, zaddy... Immediately, you know in your heart who's not a zaddy. It's an instinctual response that's not worth explaining in depth because you're supposed to just feel it. The subject is not merely conventionally "hot"—he's a zaddy. In other words, there's an inner zaddiness. (The Rock is nice and built, but not a zaddy in my eyes. Neither is Nicholas Cage.)
— Clover Hope, Jezebel, 17 June 2017

While a daddy is an attractive older man, a zaddy is a man "with swag" who is attractive and also fashionable. It appears that it has less to do with age. Zayn Malik, previously of One Direction, is a popular zaddy. Ryan Reynolds is also likely a zaddy.
— Justin Kirkland, Esquire, 15 June 2018
The word echoes its rhyming noun daddy, which, along with granddaddy, can also mean "one that is the first, earliest, or most venerable of its kind," apart from its familiar parental sense. However, there is no indication that zaddy must refer exclusively to a parent. Many of the attractive males—most often of the celebrity type—who have been labeled as zaddies are not fathers. The actors Chris Pine, Idris Elba, and Jon Hamm seem to turn up in a lot of zaddy lists, for whatever that is worth.
The daddy that presumably is being echoed here is one of a less literal interpretation than "father," though perhaps might carry the influence of terms like sugar daddy, describing a well-off man who supports or spends lavishly on a partner. A zaddy seems to have that certain je ne sais quoi combining looks, confidence, and charm.
The word seemed to find traction after the release of the single 'Zaddy' by the rapper Ty Dolla $ign in August 2016, a month before the September release of his mixtape, Campaign. The song's lyrics allude to, among other things, a wealthy man offering financial support to his lover: "She love to go shoppin' in Paris / She keep on callin' me zaddy … she got zaddy runnin' up a budget on her."
But zaddy notably saw prominence earlier that year, on January 30, when the rapper Blac Chyna used it in an Instagram caption following her arrest for public intoxication. The term appeared to allude to Rob Kardashian, whom Blac Chyna was dating at the time, but one report about the post suggested that zaddy was already a term known to the writer:
Blac also took to Instagram sharing a meme which read #FreeChyna and she appeared to reference Rob being supportive as she captioned it: "When Zaddy holds u down no matter what." Zaddy is a slang term for an attractive man.
— Zoe Shenton, The Mirror (UK), 30 Jan. 2016
While its influence is uncertain (and highly unlikely), it is worth noting that zayde (alternately spelled zaide, zaydee and zaydeh) means "grandfather" in Yiddish and is often used as a nickname for one's grandfather.
What we can say conclusively is that zaddy is certainly attractive and fashionable. Whether it has the funds to cover the budget it's running up (i.e., widespread, sustained, and meaningful usage), or is just here from dusk till dawn, is yet to be seen.
Words We're Watching talks about words we are increasingly seeing in use but that have not yet met our criteria for entry.
---