Words at Play
Work Martyrs – Making the Rest of Us Look Bad Since 2007
Work Martyrs
---
There's at least one in every office – someone who never uses his or her vacation time, always stays late, and always comes in, even when sick and coughing. Their bosses might claim they're model employees, but colleagues might instead call them work martyrs and wish that they'd knock it off.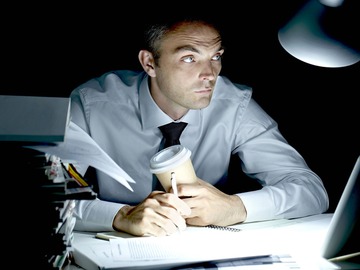 The earliest evidence of work martyr we found in our preliminary research is from a 2007 San Antonio Express-News review of the business book New Girl on the Job, by Hannah Seligson. The review includes several tips from the book, among them the following: "Don't become a work martyr. If you are always the one 'martyring,' it's time for a reality check. It's fine to stay late if everyone else is staying to finish a project, but if you're there every night and everyone else leaves hours before you, it's time to go home."
It was only in summer 2014, though, that we began to see the work appearing in more and more news publications, including a Washington Post article that asked "Are you a 'Work Martyr?'" Only time will tell if it ends up having the staying power of the similar workaholic, first coined in 1968.
#wordswe'rewatching talks about words we are increasingly seeing in use but that have not yet met our criteria for entry
---