---
Update: These words were added in September 2022.
A lot of people bank somewhere. Those who don't are "unbanked," and those who mostly don't are "underbanked":
According to FDIC research, nearly 16 million American adults are unbanked; an additional 24.5 million are underbanked, reliant on services such as payday loans, cash advances and other "alternative" products. These men and women are largely reliant on cash.
— Mikki Kendall, The Los Angeles Times, 2 Jan. 2018

Through Tigo Money, a service of ours that allows people to manage funds through mobile devices in Latin America, we are encouraging entrepreneurship by allowing businesses and individuals to accept online payments from unbanked customers.
— Rachel Samrén, The Miami Herald, 4 Oct. 2017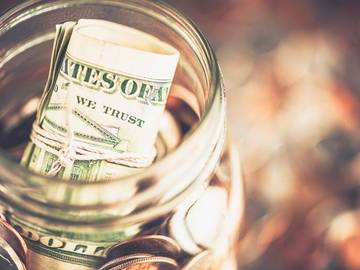 Our preliminary research dates unbanked to the late 1970s British banking industry, but it seems to have moved quickly into the lexicon of its American counterpart. In the earliest US examples it's areas that are described as "unbanked" rather than people:
Under statewide banking provisions of the bill, banks are limited to establishing three branches in the five-year period. However, two additional branches can be built in an "unbanked area," as long as the branches are within 50 miles of the main office. An unbanked area is one where no bank is located within 10 miles of the proposed site.
— The American Banker, 2 Feb. 1982
Underbanked appears to date to about the same time, and also originally was a geographical descriptor:
Although not all Florida bankers may agree, we believe that Florida has been significantly "underbanked" in terms of banking offices per capita. Nationally, there was one banking office for each 4,688 people as of June 30, 1977. In California, the average was one office for each 5,562 people. In contrast, the Florida average as of that date was one office for each 7,990 people.
— Joel R. Wells, Jr., The American Banker, 13 Aug. 1979
Both words most often describe individuals or populations, and this is how the Federal Deposit Insurance Corporation uses them. The FDIC has taken a survey every two years since 2009 called "National Survey of Unbanked and Underbanked Households." The survey, which is done in partnership with the U.S. Census Bureau, "measures the share of households that are unbanked, meaning no one in the household has a bank account. It also measures how many households are underbanked, meaning they have a bank account but look outside the banking system to meet transaction or credit needs," according to a 2016 FDIC press release.
The lexical logic of both unbanked and underbanked is that banking somewhere (that is bank defined as "to deposit money or have an account in a bank") makes you banked. We don't often see the word banked used that way, but it does occur:
[St. Louis Treasurer Tishaura O. Jones] said the task force has documented 1,600 newly banked people in St. Louis, with a 96 percent retention rate.
— Chris King, The St. Louis American, March 2014>
This word too was originally used to describe places rather than people:
K. Donald Menefee, who today was elected new president of the bankers at the conclusion of their 59th annual convention here, said in an interview that area-wide banking is necessary if local financial institutions are to experience real growth in the future. The city itself is "pretty well banked" with more than 15 commercial banks, a similar number of savings and loan associations and dozens of credit union offices.
—William H. Jones, The Washington Post, 19 June 1977
Right now, neither unbanked or underbanked is quite common enough for entry, but we're keeping them in a safe place for possible use later.
Words We're Watching talks about words we are increasingly seeing in use but that have not yet met our criteria for entry.
---