Words We're Watching
Words We're Watching: 'Debbie Downer'
With a nod to all the tattered and neglected words languishing unseen, unheard, unnoticed
---
Update: This word was added in April 2019
While we'd rather talk about happy words, we can't neglect the Debbie Downers of the language. Ones like, uh, Debbie Downer:
[H]aving a mate who genuinely loves and supports you is key to a strong relationship. I mean, who needs to be sleeping next to a Debbie Downer every night?
— Shantell E. Jamison, Ebony, December 2017

Gen X icons Reeves and Ryder are such a natural team that they could make a Kleenex commercial appealing, but they're robbed of their charisma here playing a pair of vapid, self-absorbed Debbie Downers who should be heading off to their respective therapy sessions, not a destination wedding.
— Adam Graham, The Detroit News, 7 Sept. 2018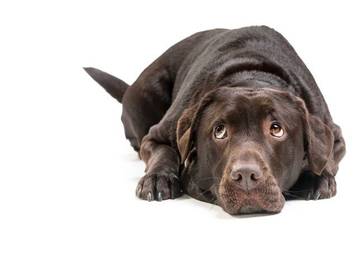 It's a useful term for the persistent pessimists in our lives, those charming folks who always have a depressing factoid to lob into the conversation, or a negative aspect to helpfully point out where none had been apparent. Debbie Downer, as a term, has a lot going for it: obvious and abundant referents, euphonious alliteration, and a comedic history.
The term dates to 2004, and an eponymous Saturday Night Live sketch in which Rachel Dratch plays a woman who snuffs the light out of every conversation with reports and reminiscences that are, indeed, total downers. From its debut, it had an impact:
A very funny thing happened on last weekend's live telecast of "Saturday Night Live"…. [D]uring one skit, ironically titled "Debbie Downer," the entire cast fell victim to an infectious giggle fit…. The studio audience responded with laughter, then applause and delighted hoots, as the repertory players and guest host Lindsay Lohan broke down, then fought their way to the end of the sketch.
— David Bianculli, The Daily News (New York), 4 May 2004
The character resonated, and within a short time Debbie Downer was being used without reference to the Saturday Night Live skit:
Earthquakes, tsunamis, hurricanes, typhoons, tornadoes, snowstorms—they aren't human. We can't reason with them. No matter how many warning systems we have in place, we can't control them. Now, I don't mean to be a Debbie-the-Downer. It's a new year, after all. A clean slate full of promise and expectations. But—and this is a very big but—sometimes things affect you in such a way that you have to tell somebody. And today that somebody is you.
— Annamaria Longo, The El Paso Times, 1 Jan. 2005

April 15 is almost upon us, and most of you diligent income-tax filers already know if you're due a refund or if you have to shell out more money to Uncle Sam. With that in mind, we decided to give you a few tips on wines you may want to purchase for either scenario…. Just because you owe money doesn't mean you have to play Debbie Downer with your friends.
— John Griffin and Bonnie Walker, The San Antonio Express-News, 13 Apr. 2005
The sketch hasn't been on SNL in over a decade, but Debbie Downer lives on, having made a good case for itself as a member of the language. It's not in our dictionary yet, but unlike the miserable, wailing words we're ignoring, it's got a good shot.
Words We're Watching talks about words we are increasingly seeing in use but that have not yet met our criteria for entry.
---