Words Matter
Tools for Building Vocabulary
Simple tips to boost your word power from home
---
At this time when upheaval and uncertainty are magnified by the challenges of social-distancing, we at Merriam-Webster are reminded again of the various powers of language: as a tool that clarifies thought and enables expression and understanding, as a refuge from worrying events and circumstances, as a fabric that binds people together. We hope that since you're here you can use what we have to offer to feed your mind, to build your (or your kid's) vocabulary, and to hone your communication skills—while having lots of fun doing it.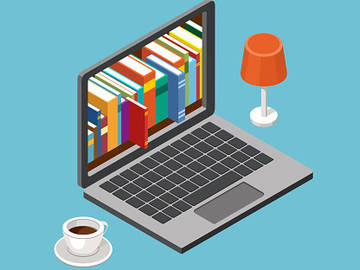 First some tips on using the resources described below:
Try a variety of things and see what works best for you. You may find that the Word of the Day is a nice anchor for daily word exploration, or that a few minutes playing a game or reading an article can clear your mind to make it easier to focus on whatever your next task is.
Use your language exploration as a way to connect with others: challenge a friend to beat your score on one of the Weekly Challenge quizzes, or see how many of the Words We're Watching words you read about are known to your friends and family.
If game scores motivate you, use them to challenge yourself. But feel free to ignore them if that makes the experience more pleasurable. You'll learn more if you're enjoying yourself.
The Word of the Day
It's never too late to subscribe to the Word of the Day. This free daily vocabulary-building tool has been providing deep dives into terms that vary from prosaic to obscure since September 1995. You'll be introduced to words you've never heard before, and learn new facts about words you use every day. (The Word of the Day is available as a podcast too.)
Word Games
With apologies to Ben Franklin (however apocryphal the quote we're mangling), games are the Internet's way of saying it loves us and wants us to be happy. How better to build your vocabulary than to make a game of it? There's a GAMES tab near the top left corner of each page at Merriam-Webster.com, and it takes you to a lovely place where the daylight between linguistic edification and good fun is vanishingly small. Start with the monthly quiz on the previous month's Word of the Day selections, and move on to other Weekly Challenge quizzes, on topics ranging from Greek and Roman mythology to food to music to nature and the seasons. There are also anagram and crossword puzzles, spelling challenges, object identification quizzes, word searches, and more.
Eager to access these and the dictionary itself no matter the size of the screen in front of you? The Merriam-Webster Dictionary app gives you games, the Word of the Day, and more than 225,000 definitions to take with you wherever you go. With voice search, audio pronunciations, an integrated thesaurus, and a way to track favorite words you've looked up, it makes keeping your vocabulary up easy to do, no matter where you are.
Especially for Kids: PUKU
Specially created for students ages 8-12, Puku is an app that makes learning vocabulary words into a game. Players help Puku, a virtual pet, grow by mastering new words from any of three sources: ongoing leveled lists, custom collections related to a category of interest, like Food or Mythology, or user-created lists easily populated with Merriam-Webster definitions. Teachers can create and share word lists with students too.
Our Puku vocabulary learning app provides another "good screen time" resource for kids ages 8-12! Simply sign in, hand it off, and kids can follow a personalized learning path, or they (ok, maybe you) can make their own vocab lists for books or schoolwork—an easy way to add on to lessons if you are supervising "home school."
Try Puku free for 7 days on iPhone or Android.
Language Basics
If you've got an urge to revisit the language basics—just what is a participle again?—there are a number of articles that jog your memory, or help you finally master the knowledge formerly only partly learned. Start with '8 Grammar Terms You Used to Know, But Forgot' to get the lowdown on subjects and predicates, nouns and verb, pronouns, objects, prepositions, gerunds, and participles. Then check out '8 More Grammar Terms You Used to Know: Special Verb Edition' to master verbs in all their forms and tenses.
So Much More
Merriam-Webster.com's Words at Play page offers plenty to feed a mind distracted but not ready to sink into binge-watching oblivion. At the top of the page are two sections that highlight content new to, or especially popular at, Merriam-Webster.com. Below that is Words We're Watching: articles devoted to words that have yet to meet our criteria for entry.
Further down the page there's plenty more: Usage & Grammar content helps you be sure you've got mastery over the language you know and use, and Commonly Confused articles clarify the differences between word pairs that tend to trip people up.
Of course, if you want to just see all the stuff all at once, you can scroll through the whole kit and caboodle.
---