Words of the Week
The Words of the Week - 8/28/20
Dictionary words from the RNC, new FDA information, Hurricane Laura, and the pro sports strike.
---
Welcome to The Words of the Week, in which we look over some of the good, the bad, and the semantically imprecise words that tickled your curiosity this past week. Please note that bad is used here in a vague fashion; we do not really think of any words as bad (although sometimes they are a bit unruly).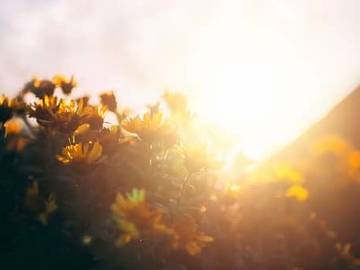 'Honorable'
Honorable attracted a certain amount of attention las week, after it was featured prominently in the Republican National Convention. The matter was more concerned with protocol than with whether anyone have behaved in a manner that might be called honorable or not, as a number of speakers were given this title, along with a definite article.
Thursday speakers include: President Donald J. Trump, The Honorable Ben Carson, Senate Majority Leader Mitch McConnell (R-KY) … The Honorable Ivanka Trump, The Honorable Ja'Ron Smith, Ann Dorn….
— wpta21.com, 24 Aug. 2020
Some questioned whether unelected officials should be referred to as The Honorable. Our Unabridged dictionary defines this sense as "being of high eminence or dignity," and adds the following information: "used in the U.S. as a title or in a mode of reference for members of congress and of state legislatures, cabinet officers and their assistants, commissioners of bureaus, heads of state departments, judges, mayors of cities, and various other high government officials."
'Boycott' vs. 'strike'
The decision by a number of athletes, as a means of protesting the recent police shooting of a Black man in Kenosha, to not play their scheduled games sent many people to the dictionary to see whether this might properly be called a boycott or a strike (it appears to have elements of both these things). Some have suggested that the player's actions are a wildcat strike.
On Wednesday afternoon, the Milwaukee Bucks organized a wildcat strike, refusing to take the court to face off against the Orlando Magic for game five of their first-round playoff series.
— Robert Silverman, The Daily Beast, 26 Aug. 2020
A wildcat strike is defined as "a strike that is started by a group of workers without the approval of their union." The NBA players' decision to not play does appear to have been made independent of their union, but they are withholding labor in order to improve someone else's conditions, rather than their own. In most cases, wildcat strike, which has been in use since the late 19th century, is applied to workers striking to improve their own working conditions.
Mr. Haller stated that although he did not object to a strike, he thought that they should first have a strong union. As a rule, he was opposed to wildcat strikes, but he hoped if they did strike they would all hang together.
— Truth (New York, NY), 1 May 1883
'Unsurvivable'
A series of warnings about a hurricane sent many readers to the dictionary to look for unsurvivable, a word for which we do not yet have an entry.
Hurricane Laura is expected to cause an "unsurvivable" storm surge, extreme winds and floods as it hits the US, the National Hurricane Center (NHC) says.
— BBC News, 27 Aug. 2020
The fact that we do not define unsurvivable does not mean that it is not a word, but rather that it appears with such infrequency as to have not merited inclusion. Words which are composed of a findable meaning (survivable) and common prefix (un-) have sometimes been omitted for space concerns in print editions. Our records indicate that unsurvivable is slightly older, oddly enough, than survivable (which has been in use since the late 19th century).
It gives us, therefore, unfeigned concern to announce, that on Wednesday evening last, after the termination of many painful struggles and unsurvivable wounds, borne with Christian fortitude and resignation, the solemn public interment of the Voluntary Principle took place at the family vault in Bishopsgate-street…
— The Times (London, Eng.), 7 Dec. 1839
'Blood plasma'
Blood plasma had a very exciting week, after it was featured in numerous news stories.
F.D.A. 'Grossly Misrepresented' Blood Plasma Data, Scientists Say
— (headline) The New York Times, 24 Aug. 2020

The World Health Organization on Monday cautioned that using blood plasma from COVID-19 survivors to treat other patients is still considered an experimental therapy, voicing the concern as a U.S. boost for the treatment has many scientists afraid formal studies will be derailed.
— Maria Cheng, AP News, 24 Aug. 2020

On Sunday, the Food and Drug Administration issued an "emergency use authorization" for blood plasma to treat COVID-19.
— Sarah Zhang, The Atlantic, 26 Aug. 2020
We define blood plasma as "the pale yellow fluid of whole blood that consists of water and its dissolved constituents including especially proteins (such as albumin, fibrinogen, and globulins)." Plasma, on its own has a variety of meanings, including "the fluid part of blood, lymph, or milk as distinguished from suspended material." The word may be traced to the Greek plassein, meaning "to mold," a root it shares with plaster and plastic.
'Hatch Act'
You may have heard mention of the Hatch Act this past week, as many noted that the Republican National Convention appears to have been flaunting their flouting of it.
The Hatch Act prohibits federal employees from engaging in most political activity inside federal buildings or while on duty. Though the president and vice president are exempt from the civil provisions of the Hatch Act, federal employees like Pompeo, Wolf and any executive branch employees who helped stage the events are not.
—Sam Gringlas, NPR, 26 Aug. 2020
We have an entry for Hatch Act in our legal dictionary that reads as follows: "aimed at eliminating corrupt practices in national elections. It was sponsored by Senator Carl Hatch of New Mexico following disclosures that Works Progress Administration officials were using their positions to win votes for the Democratic Party. The Hatch Act forbade intimidation or bribery of voters and restricted political-campaign activities by federal employees. As amended in 1940, it also severely limited contributions by individuals to political campaigns and spending by campaign committees."
Our Antedating of the Week: 'skulduggery'
Our antedating of the week is skulduggery ("underhanded or unscrupulous behavior"), as someone somewhere is always engaging in this sort of thing. Our earliest known use had previously come in 1856, but recent findings show that we were engaging in skulduggery a decade or so earlier.
Mr. G. said he saw at once that Mr. B. had some of his scull-duggery on hand. He thought that this was an act of small character.
— The Tennessean (Nashville, TN), 15 Dec. 1845
---