Words of the Week
The Words of the Week - 8/7/20
Some of the words that defined the week ending August 7, 2020
---
Welcome to The Words of the Week, in which we look over some of the good, the bad, and the semantically imprecise words that tickled your curiosity this past week. Please note that bad is used here in a vague fashion; we do not really think of any words as bad (although sometimes they are a bit unruly).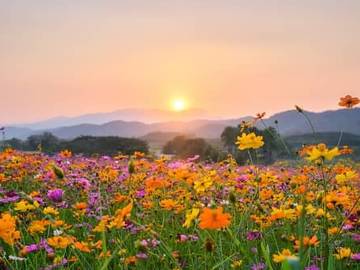 'Dissolve' + 'fraud'
An announcement by the Attorney General of New York State that her office was investigating the National Rifle Association (NRA) caused spikes for the words dissolve and fraud.
The attorney general of New York took action Thursday to dissolve the National Rifle Association following an 18-month investigation that found evidence the powerful gun rights group is "fraught with fraud and abuse."
— Tim Mak, NPR, 6 Aug. 2020
Dissolve has a number of possible meanings, including "to bring to an end" and "to separate into component parts"; the word comes from the Latin word solvere, meaning "to loosen." It shares this etymology with many other words in English, a number of which may be related to the case against the NRA. Solvere also serves as the root of absolve ("to adjudge or pronounce not guilty"), which may be applicable to the defendants; it also is the origin of the word insolvent ("inability to pay debts"), which may apply to the organization if its leaders are found guilty of fraud.
Fraud is an old word, having been with us since Middle English; it previously came from Anglo-French, which took it from the Latin word for "injury," fraus. Fraud may be also be defined in multiple ways, such as "an act of deceiving or misrepresenting," "a person who is not what he or she pretends to be," or "deceit, trickery." In this last sense fraud often has the specific meaning of "intentional perversion of truth in order to induce another to part with something of value or to surrender a legal right."
'Absentee ballot'
Continued speculation about the necessity of having people vote this November in some manner other than in person has focused considerable attention on absentee ballot.
As coronavirus rates spike in many areas across the US, most states are making it easier for people to vote from home in local elections as well as the upcoming presidential election on Nov. 3. But each state has its own rules for mail-in or absentee voting.
— Alison DeNisco Rayome, CNET, 5 Aug. 2020
We define absentee ballot as "a ballot submitted (as by mail) in advance of an election by a voter who is unable to be present at the polls." Our records indicate that the term has been in use since the late 19th century.
'Veep'
Veep was in the news as well last week, as events on both sides of the political aisle drew attention to the word; these events were Joe Biden's incipient announcement of his choice for vice-president and an interview given by President Trump.
My vote for Biden hinges on his veep pick
— (headline) New York Daily News, 6 Aug. 2020

Veep star Julia Louis-Dreyfus and the comedy's showrunner have both mocked Donald Trump's interview with Axios, after it attracted comparisons with the satire show.
—Clémence Michallon, The Independent (London, Eng.), 5 Aug. 2020
Veep is somewhat unusual in that it is the phonetic form of an initialism (v.p.), which is itself the abbreviation of vice president; generally once a word becomes an initialism we leave it alone, rather than try to make it a pronounceable word.
'AK-47'
The AK-47 was also in the news last week, after a man fired a rifle of this variety at police, apparently after being asked to wear a mask in a store.
Man refuses to wear mask in store — then shoots at police with AK-47, PA cops say
— Miami Herald, 3 Aug. 2020
The AK-47 is "a Soviet-designed 7.62 mm (.30 cal.) gas-operated magazine-fed rifle for automatic or semiautomatic fire." The initialism stands for the Russian avtomat Kalashnikova 1947, meaning Kalashnikov (the name of its inventor) automatic rifle of 1947 (the year it was invented).
'Thailand'
Our Antedating of the Week: 'package deal'
For our antedating of the week we are looking at package deal, "an offer or agreement involving a number of related items or one making acceptance of one item dependent on the acceptance of another." Our previous earliest known use of this word had been from 1948. Recent findings show that it is older than that, although it went through a few iterations. Initially package deal can be found in advertisements for things such as boxes of soap or breakfast cereal, modified by a specific number.
Free! 2 Medium Size package of Peet's Crystal White Granulated Soap, with each purchase of three large packages for 72c. A Big 5-Package Deal for .. 72c
— (advt) Albany Democrat-Herald (Albany, OR), 4 Oct. 1934

Kellogg's 4-Package Deal only ……… 29c.
— (advt.)Colton Daily Courier (Colton CA), 25 Jul. 1935
Soon after these advertisements begin to drop the numerical modifier, and simply refer to a package deal; this early use is often still literal, as it is in reference to actual packages, or boxes of things.
Kellogg's Package Deal 4 for 31c
— (advt.) Oklahoma State Register (Guthrie, OK), 15 Oct. 1936
By the end of the 1930s package deal is being used in reference to things simply as items which are sold together, and which may or may not come in packages.
For the Harvest Sale Only! General Electric Washer Combination. Model s4p Washer …*Package Deal … *Clothes Basket, Clothes Pins and General Electric Post Ironer
— (advt.)_The Courier-Journal_ (Louisville, KY), 22 Oct. 1938
---