Word History
The Odd History of 'Odd'
The word comes to us from geography
---
Want to hear something odd about the word odd? It does not have its origins in mathematics, though it now contrasts nicely with even; neither does it begin with the unusual or peculiar, though it's perfectly at home in phrases like "an odd thing." No, odd started somewhere else entirely: geography.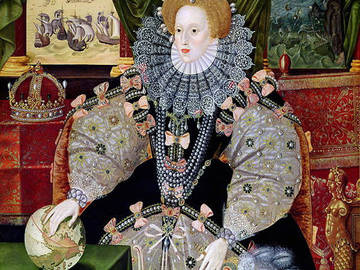 Odd comes from the Old Norse word oddi, meaning "point of land." Points of land so designated in Old Norse being roughly triangular, oddi was over time generalized to mean "triangle." Since a point of land can be seen as the apex, or tip, of a triangle, with the other two angles forming a pair at the base, the word oddi was extended to mean "odd number"—the item of a threesome left over after the other two items are paired off.
Scandinavians dominated northern and central England in the Middle Ages, and oddi was presumably borrowed into English at some point during that era; current evidence has the word first recorded in the early 14th century as the adjective odde, meaning "without a corresponding mate." By the late 14th century we see evidence of the word meaning "unconforming, irregular."
The word as applied to people was at first solidly complimentary. If you were odd in a 15th or 16th century kind of way, you were "outstanding, illustrious." It wasn't until the 17th century that the modern sense of odd meaning "peculiar, eccentric" became widely used.
The story of odd has an odd coda to it. There exists an obscure noun odd too. It's used only in northern England and Scotland, and it refers to a small point of land. It too comes from Scandinavia, though it's a newcomer: the Oxford English Dictionary reports that it dates only to the mid-19th century. How odd.
---