Words at Play
When Does an Outbreak Become an Epidemic?
---
What to Know

An outbreak is a sudden localized incidence of a disease. An "outbreak" can become an epidemic if it the spread becomes more severe, infecting more people over a wider area.
March 11 is often recognized as the date in which the devastating influenza pandemic of 1918-1919, commonly known as the Spanish flu, began. On March 4, 1918, a single soldier had reported ill with influenza at Camp Funston, an Army training camp located within Fort Riley near Manhattan, Kansas. By March 11, over a hundred fellow soldiers at the camp had fallen ill; within three weeks the number stricken at the camp would increase to over a 1,000. The packed quarters of the army barracks provided an ideal environment for the disease to spread. The frequent camp transfers and worldwide travel of the soldiers, fighting in World War I, allowed the Spanish flu to spread rapidly in the U.S. and to Europe in a matter of months.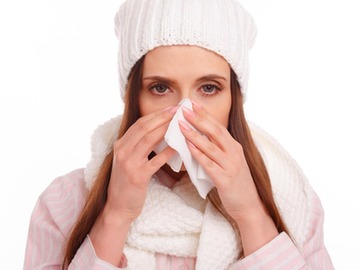 So it may be a fitting time to distinguish those words (outbreak and epidemic) used to describe the spread of contagious diseases, whether discussing the Spanish flu of 1918, the bird flu of 2005, the Zika virus, or the coronavirus of today.
What is an "Outbreak"?
An outbreak is "a sudden rise in the incidence of a disease" and typically is confined to a localized area or a specific group of people. It is now recognized that the influenza cases at Camp Funston were preceded by an outbreak of influenza in Haskell County, Kansas in January and February of 1918.
Haskell County, Kansas, is the first recorded instance anywhere in the world of an outbreak of influenza so unusual that a physician warned public health officials.
—John M. Barry, The Journal of Translational Medicine, 20 January 2004
What is an "Epidemic"?
An epidemic is an outbreak of contagious disease that has become more severe and less localized. It is "an outbreak of disease that spreads quickly and affects many individuals at the same time." The rapid infection of soldiers at Camp Funston was an epidemic, and similar epidemics would follow at other military installations, as the disease spread among soldiers.
And why, you may ask, is the influenza of 1918-19, which began in the U.S., called the Spanish flu? The name results from wartime censorship in the U.S. and Europe that kept stories about the rapidly spreading influenza out of the newspapers. No fighting country wanted to show weakness to its enemy and advertise such a problem among its military. Only when the influenza spread to Spain, neutral in World War I, was full press coverage provided and the disease explicitly described as an epidemic. Because of this, many believed the influenza epidemic had begun in Spain and thus gave it the name of Spanish flu.
---