Words at Play
The Dictionary Just Got a Whole Lot Bigger
We've added 850 new words and definitions
---
(Want the latest list? See here for all the new words we added: https://www.merriam-webster.com/words-at-play/new-words-in-the-dictionary)
The language doesn't take a vacation, and neither does the dictionary. The words we use are constantly changing in big ways and small, and we're here to record those changes. Each word has taken its own path in its own time to become part of our language—to be used frequently enough by some in order to be placed in a reference for all. If you're likely to encounter a word in the wild, whether in the news, a restaurant menu, a tech update, or a Twitter meme, that word belongs in the dictionary.
A big batch of new words and new definitions for existing words has just been added to our dictionary at Merriam-Webster.com: 850 terms that come from a cross-section of our linguistic culture.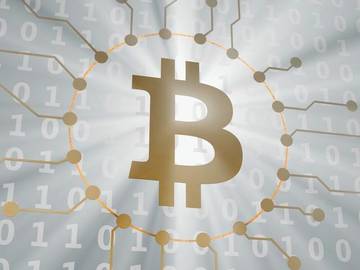 There is always something for word lovers when we add entries to the dictionary, but this time there's actually a new word meaning "word lover" among them: wordie, patterned after other words denoting enthusiasts such as foodie and groupie. A word used to identify other words is a new tool for linguists, and a demonym names a person who comes from a specific place, like Hoosier or Parisian. Words that come from other places are known as Wanderworts-from the German words meaning "wander" and "word." It refers to a word borrowed from another language, often as a result of trade or the adoption of newly introduced items or cultural practices.
In recent years, the richest source of these newly adopted foreign-language words has been the world of food-or, perhaps we should say: the food of the world. Harissa is a spicy North African paste made with chilies, and tzatziki is a Greek yogurt sauce made with cucumbers and garlic. From Japanese, we now see kabocha, a kind of Japanese pumpkin and kombucha, a fermented and effervescent tea drink.
The sometimes perplexing domain of digital financial exchanges opens a window into a subject that requires explanation for many of us, hence the detailed definition of cryptocurrency as well as an entry for initial coin offering, which refers to the first sale of Bitcoin-like digital currency. Keeping records of financial transactions in a digital database as part of a publicly accessible network uses blockchain technology. And a rare but non-imaginary unicorn is a start-up that is valued at one billion dollars or more.
On the opposite end of the economic spectrum, we see new words that describe how we organize and distribute money in developing economies, expressed with new terminology like microfinance and microcredit.
Some new words are formed by combined parts of existing words, which include an increasing number of combined dog breeds like chiweenie, schnoodle and Yorkie-poo. Another novel word describes the activity of enjoying the great outdoors—but with indoor plumbing. It's a combination of glamorous and camping, glamping.
Health care, both physical and psychological, gives us many new words as well. Neoadjuvant refers to treatment for a disease or condition that is administered before the primary treatment in order to improve the likelihood of a successful outcome, such as chemotherapy prior to surgery for some cancers. Self-care has taken on an increasingly important role in the medical field. A Silver Alert, modeled on Amber Alert, informs the public when an elderly person goes missing. Among the specific psychological conditions that have been increasingly frequently cited in recent years is narcissistic personality disorder.
New compound terms sometimes show increased specificity that requires a dictionary definition. It was formerly thought that dark chocolate was self-explanatory, but knowing that it is dark in color isn't really sufficient: it's also important to know that it has a high percentage of cocoa and usually no milk and little sugar. Case-sensitive is too often encountered in our online world of passwords and codes to ignore. Antifa was borrowed from the German abbreviated combination of "anti-fascist."
Everyday terms that have seen increasing use include life hack and hate-watch. Bandwidth is now often used figuratively to mean "emotional or mental capacity." Our online lives have given us embiggen and subtweet. Even more colorful language is on display with dumpster fire, used to mean "disaster," and mansplain, a word that dates back only to 2008 but has quickly shown its utility.
Finally, we see the inclusion of an increasing number of interjections and respellings, in part because communication via electronic text increasingly uses approximations of speech, including hmm, ooh, mm-hmm, and, welp, welp. Which just goes to show that the dictionary can still be useful for providing meanings even when you're speechless.
---