Words We're Watching
A New Meaning of 'Liftoff'
The Federal Reserve raised interest rates, which means we have 'liftoff'.
---
The Federal Reserve raised short-term interest rates on December 16th for the first time since 2006. They'd been at zero since 2008, and have now climbed to heights dizzying enough that a rocket analogy was called for. Yup: a .25% increase and we have liftoff.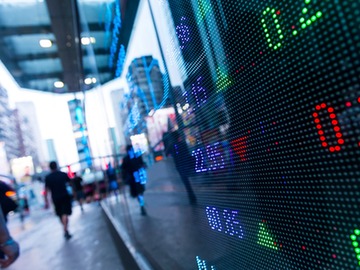 This isn't the liftoff that involves leaving terra firma. It's a new sense of the word.
In this case, liftoff refers to the increasing of interest rates by a central bank after a period of no change. The word is also sometimes styled with a hyphen: lift-off.
News database searches show little evidence of this use of liftoff before 2012. One early popularizer was former Federal Reserve chairman Ben Bernanke, who noted at the Fed's quarterly news conference in November 2011 that "markets are currently anticipating a somewhat later liftoff" than the Fed's "at least mid-2013" projection.
Bernanke used the word again in January 2012, and Fed board members followed suit: Federal Reserve Bank of New York President William C. Dudley used it in a speech in May, while Chicago Federal Reserve Bank President Charles Evans did the same in June. Bernanke used liftoff again in an August speech in Jackson Hole, Wyoming, and Federal Reserve Bank of Minneapolis President Narayana Kocherlakota used it in September.
Bernanke's second-in-command (and future successor), Janet Yellen, gave liftoff a big boost in November 2012. In a speech on monetary policy at the University of California at Berkeley, Yellen used liftoff six times—and twice more in her published footnotes. "With respect to the path of the federal funds rate, [the FOMC] offers a date—mid-2015—as the earliest time at which the Committee currently anticipates that liftoff might be warranted."
And now that the Fed has opted for liftoff, the word itself is taking off too.
---