Words We're Watching
How Journalists Are Redefining the Word 'Kicker'
The word has long had a specific meaning in journalism. Now it has two.
---
A kicker is, at the most basic level, one that kicks. Unsurprisingly, it's used mostly in sports contexts. It can also mean, in American informal English, "an unexpected or surprising remark, revelation, or set of circumstances," as in "The real kicker came when the chairman announced that he was quitting." It's frequently used in the phrase: "that's the kicker."
Kicker has also long had a meaning specific to newspaper headlines:
a line of newspaper type set above a headline usually in a different typeface and intended to provoke interest in, editorialize about, or provide orientation for the matter in the copy heads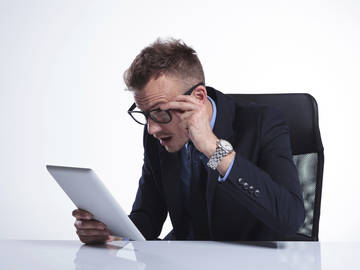 These headline kickers can establish context and can be used to set up clever wordplay:
'SCARLETT' FEVER: World Ready for Gone with the Wind Sequel
Recently, another meaning for kicker has emerged, referring to a surprising or poignant revelation that concludes an article. It's an example of the inside language of editing and journalism that is used even when intended for a broader readership:
The article's author, Adam Piore, later recalled that his editors couched the item in joking terms, adding a sardonic kicker. –Alex Ross, The New Yorker, 4 July 2016
Because Twitter is a place where articles are shared and discussed, it's a word that turns up often in Tweets:
It's possible that this newer meaning of kicker is an extension of the "that's the kicker" meaning, because the element of surprise is essential to both. It may be possible to link the two meanings if we find the right early citation of the use.
Until then, we just have to keep kicking the lexicographical can down the road.
Words We're Watching talks about words we are increasingly seeing in use but that have not yet met our criteria for entry.
---