Word History
It's a 'Travesty'
A genuine word for a cheap imitation
---
A number of the words in the category of "this thing that did not go at all the way I planned it" have original meanings far removed from their current ones. Debacle initially meant "a breaking up of ice in a river," catastrophe first meant ""the conclusion or final event of a dramatic work," and disaster originally meant "an unfavorable aspect of a planet or star." To this list we may add travesty, "a debased, distorted, or grossly inferior imitation," which has roots in theater, cross-dressing, and literary satire.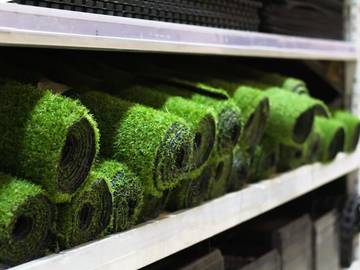 Travesty came into English in the mid-17th century from the French travestir and the Italian travestire ("to disguise"), which in turn came from the Latin word vestire ("to dress"). The English word was used as an adjective, noun, and verb, and was unusual in that all three parts of speech appear to have begun being used in print at about the same time.
The adjective (meaning "made ridiculous; burlesque") tended to be used in conjunction with French loan words, or with French words inserted into English. This adjectival travesty was little used after the 18th century, and tended to be employed postpositively (coming after the word it modified).
Scarronides: Or, Le Virgile Travesty. A Mock-Poem. Being the First Book of Virgils Aeneis in English, Burlésque.
— Charles Cotton, Scarronides, 1664

He is the Scharamacchio of Court and State, and is a Statesman and Courtier travesty, doing more business with trifling, then others with their seriousness; and his Grimaces are more worth then all their Gravity.
— Richard Flecknoe, Rich. Flecknoe's Aenigmatical Characters, 1665
Also in the 1660s we see evidence of travesty beginning to be used as a verb, close to its etymological roots, meaning "to dress in disguise," or "to wear clothes associated with another gender."
But I mistake, he came not to him till he was ready; for from the time Sophia disguised her Sex, none but Dorothea the Confident of her disguise, and Travesty'd like her, was admitted to the Chamber till she was habited, nor rendred her such necessary Sevices, which performed by any other, might have discovered what she nicely concealed.
— Monsieur Scarron, (trans.) The Comical Romance, 1665
Travesty is today most often encountered as a noun, with the "inferior imitation" meaning given above. The earliest uses of the noun were literary: "a burlesque translation or literary or artistic imitation usually grotesquely incongruous in style, treatment, or subject matter."
Besides grave Poesie, in which Homer and Virgil's Heros spake Honor, and the greatness of their Souls; comprizing in few Lines, by Example, more Rules of good Life, than Phylosophers in many Volumns; loosing place and former Lustre, Rough Satyr, Rude Travestee, and Rhime Doggerel.
— John Ogilby, Africa, 1670
The word began taking on its extended meaning in the 19th century. Around 1850 we begin to see travesty paired with justice, a combination which to this day remains fairly common.
Could our indignation acquit even an aboriginee who would consider this a decent travesty of justice?
— Edward Everett, Address (Delivered in Washington), 1853

…and on Monday he made some eloquent comments on the Neapolitan trials … urging the Ministry to put a stop to this hideous travesty of justice.
— Newcastle Guardian and Tyne Mercury (Newcastle-upon-Tyne, Eng.), 5 Jul. 1856

He proves that it is hopeless to dispute the genuineness of the letter in the silver casket; he follows step by step the audacious travesty of justice in the trial of Darnley's murderers….
— Saturday Review (London, Eng.), 13 Sept. 1862
For those occasions when you need to refer to something that is not as it should be, and when "debased imitation" has too many syllables and sham too few, travesty has just the right amount of contemptuous heft. And if people feel that you are overreacting in using such a word you now can always pretend you were talking about literary satire.
---