Usage Notes
Is it majorly wrong to use 'minorly'?
'Minorly': minorly problematic, majorly wrong, or just plain fine?
---
Are you minorly perturbed by the word minorly? If so, you're not alone. In a wholly unscientific Twitter poll conducted by one of our lexicographers only 14% of respondents said that they thought it was a very good word; 32% asserted that it was not actually a word, while 40% acknowledged it was a word but not one they'd use. The remaining 14% expressed reservations about using the word despite its usefulness.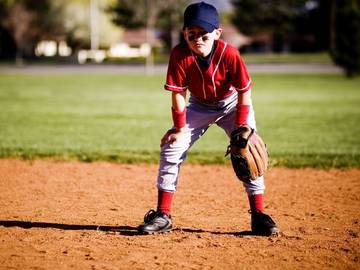 'Minorly' Is Real
Minorly is, of course, a word, as evidenced by the fact that it looks and smells and acts like one—most importantly by communicating meaning. And it's not a new word. Currently, our earliest evidence of it in use is from 1840, from this disturbing artifact:
[P]revious to the abolition of slavery, West India property had its value, first, on account of the number of slaves on the estate; secondly, on account of the buildings on that estate; and lastly, and minorly, on account of the land.
— Reports from Committees, 5: East India Produce, 16 Jan.-11 Aug. 1840
By the early 20th century, it was not unusual for newspaper readers to occasionally encounter minorly:
Being, moreover, an innocent, lively and minorly poetic tale it amply deserves the long popularity it has enjoyed as a stage production as well as in novel form.
—The Tribune (Minneapolis, MN), 4 Oct. 1915

This year will be the biggest the radio industry has ever witnessed. While sporting events and the election are minorly responsible, the new dynamic speaker is the major contributor.
The St. Louis Star (St. Louis, MO), 23 Oct. 1928

They were driving at a slow rate of speed, which accounted for their being only minorly injured.
—The Greenville News (Greenville, NC), 6 Jul 1932
And yet the word goes unrecognized by spell-checks and unentered in many dictionaries, never quite reaching the usage levels of synonyms like marginally and slightly, despite its established history.
Why do People Love 'Majorly'?
This is yet another example of how English defies plain logic: majorly has a place in all of the major English dictionaries, and spell-checks place no angry red squiggles beneath it. And the kicker? It even appears to have gotten a somewhat later start than minorly:
"People attending church, majorly, are seeking the right way...."
—The Muncie Morning Star (Muncie, IN), 18 Dec. 1933

Gardner's reputation is your guarantee. When a company has a good name and knows that its business is dependent majorly upon that, it stands to reason that there will be nothing done on the part of our personnel to jeopardize that feeling of good will.
— (Advt.) The Piqua Daily Call (Piqua, OH), 30 Jul. 1936
So why does majorly get a pass that minorly often does not? Maybe—just maybe—it's because some people think majorly is majorly awesome. By which we mean that it's used in phrases like "majorly awesome" and "majorly bummed" as a slangy synonym of extremely:
We've all been there: You're rocking a great skirt or dress and you walk near a fan or the wind blows, and bam—you've got a majorly awkward wardrobe malfunction on your hands.
— Alyssa Hardy, Teen Vogue, 27 July 2017

Batman doesn't have to set up an Ello profile or casually mention that he's majorly bummed about Crystal Castles breaking up in order to stay "relevant." So why should Batgirl?
— Barry Thompson, Paste Magazine, 10 Oct. 2014
By lending itself so well to slang and informal use, majorly may have gained an acceptability overall that has eluded its more laced-up sibling.
We can't say for sure that this is the explanation for why majorly is more widely used and accepted than minorly, but we can say that the popularity problem that minorly has is really only a minor problem for minorly. That word is a word, and it's fine to use when it suits your needs. And if you don't like it, that's fine too. We won't be even minorly annoyed.
---