Words at Play
How to Use 'Lay' and 'Lie'
Tripping Up English Speakers for 700 Years
---
What to Know

Lay means "to place something down flat," while lie means "to be in a flat position on a surface." The key difference is that lay is transitive and requires an object to act upon, and lie is intransitive, describing something moving on its own or already in position. Beyond the present tense, the pair can become more confusing because lay is the past tense of lie, and laid is the past tense of lay.
Ever been corrected—or corrected someone else—for saying "I'm going to lay down"? In either case, your dictionary forgives you. It's true that the correct way to make that statement is to say "I'm going to lie down," but it's also true that lay and lie have been tripping up English speakers for 700 years, and no one should be judged harshly for being among the confused. The pair is a doozy.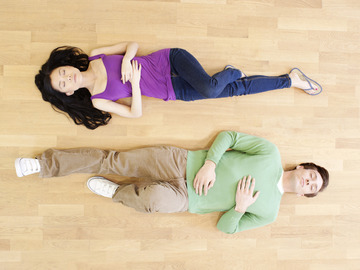 Difference Between Lay and Lie
If you're someone who cares about writing and speaking carefully, though, your communication skills will be strengthened by keeping them straight, so here's the lowdown. Lay's most common meaning is "to place (something or someone) down in a flat position." Lie's corresponding meaning is "to be in a flat position on a surface." Lay is transitive; it requires that the verb have an object; there has to be a thing or person being placed: Lay it down. Lie, on the other hand, is intransitive. It's for something or someone moving on their own or something that's already in position: You can lie down there. You can lie there all day.
Other Tenses of Lay and Lie
That's tricky enough, but it gets worse when we start using the words beyond the present tense. Here's lay in context in tenses that show its principal forms:
I was told to lay the book down.

I laid it down as I have laid other books down.

I am laying more books down now.
And here's lie:
I was told to lie down.

I lay down.

I have lain here since.

I'm still lying here.
Did you catch that? For lay, we have lay, laid, have laid, laying; for lie, we have lie, lay, have lain, lying. And then there's the unrelated verb meaning "to tell an untruth." That lie goes lie, lied, have lied, lying.
Yes, it's really that complicated. We apologize. If you want to brush up, focus on the present and past tenses—they do most of the work by far—and check the dictionary entries when you're not sure.
And even if you are certain, give the other guy a break.
---