Word History
The Real Story of 'Disinformation'
We'll try to clear it up.
---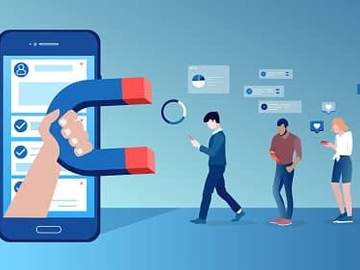 It is tempting to think of the evolution of language as an orderly and logical thing. A word is needed, someone decides to create one that fits the need, and we all more or less agree that, moving forward, this is the word we will use. Needless to say, this is not how things typically work. The process can be so awkward and confusing that we often have trouble unraveling the origins of words that just recently came into the language. The word disinformation, fittingly enough, is a fine example.
What Is Disinformation?
We define disinformation as "false information deliberately and often covertly spread (as by the planting of rumors) in order to influence public opinion or obscure the truth." This occupies different semantic terrain than the similar misinformation, which is defined simply as "incorrect or misleading information."
Uncertain Origins
Many people think disinformation is a literal translation of the Russian dezinformatsiya, which means "misinformation," a term the KGB used in the 1950s to name a department created to dispense propaganda.
He described six Intelligence directorates and a department responsible for the "dissemination of misleading information," known as the disinformation section.
— The Manchester Guardian (Manchester, Eng.), 1 Jul. 1954

Demoralization and disinformation instruments.—American Newspaper Guild, Teachers' Unions, American Association of Writers and Artists, American Peace Mobilization, committees of liberals, and clergymen for various purposes, International Juridicial Association, Lawyers Guild, etc.
— Hearing Before the Committee on Un-American Activities, Investigation of Communist Activities in the New York City Area—Part 6, 7 Jul. 1953
It is worth noting that disinformation was used (in the sense of "deceptive propaganda") in the preceding decades, in a variety of countries, both with and without reference to Russian intelligence services.
This article casting so much scorn on democratic England is so filled with historical misinformation that it reads like Nazi disinformation propaganda.
— The Birmingham News (Birmingham, AL), 26 May 1940

From time to time, Moscow uses a trick known in international military intelligence as "disinformation."
— The Lincoln Star, (Lincoln, NE), 15 Jun. 1941
Disinformation also may be found in the 19th century (as far back as the 1870s), although in early use it typically is serving as a non-standard synonym of misinformation.
Jim, I's s'prised at your various disinformation on familious topics.
— Newport Mercury (Newport, RI), 11 Mar. 1876

The amount of disinformation disseminated by the Sun City delegation is immense.
— Medicine Lodge Cresset (Medicine Lodge, KS), 17 Feb. 1887

Coming to the question of agricultural depression Mr. Morill said that there was a glut of disinformation misseminated on that subject and a concealment of the fact that prices of farm products are depressed throughout the world.
— The Philadelphia Inquirer, 31 Jul. 1890
So even with a word that has recently been added to the language it may be impossible to say with certainty whether it comes from mistaken use of another word (misinformation), if it comes from describing propaganda efforts in the early 20th century, or if it comes from a 1950s translation of a Russian word for a KGB propaganda department. It may be frustrating to not know what a word's origins truly are, but at least in the case of disinformation it feels like the ambiguity fits the word.
---