---
Get and ask, two venerable verbs, are getting more frequent use as nouns lately. It might surprise you that, though both nouns sound like recent jargon to most people ("a good get," "what's the ask?"), get and ask have been nouns for as long as they have been verbs in English; the nouns are just much less common today. And though ask is most often used in business and fundraising contexts, get seems to be used most often in writing about sports, entertainment, and politics.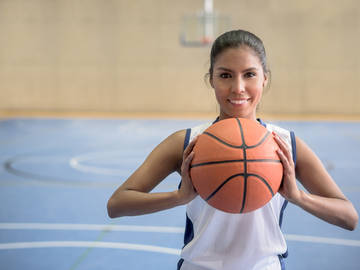 In its oldest uses, get as a noun could mean "earnings" or "booty," referring to something that is gained, or "offspring." It also means "the return of a difficult shot in a game" in racquet sports, and has done so since the early 20th century.
But more recently, get has been used to mean both "someone or something gotten or obtained" and "the act of getting or obtaining someone or something." As with ask, get is usually paired with a modifier such as good, big, great, or huge. Ask is used in phrases like "a big ask" or "a tough ask," meaning that what is being asked for or hoped for is difficult or unlikely.
This use of get seems to have started with the concrete meaning of "acquisition":
Full Five-Year Warranty on camera and ULTRALIFE Energy Source. It's a great gift, and a great "get," too.
—The Orlando Sentinel, 24 November 1983
It then evolved to mean "the acquisition of a player for a sports team," a use that has proliferated over time:
He's a good player. He'll be a good get for somebody late in the first round.
—Philadelphia Daily News, 25 April 1985

"He [Zach Miller] has flashed," coach John Fox said. "He was a guy we heard had a great camp and some of the things we were able to research, he was a good get for us in the offseason. We just need him to stay healthy."
—Brad Biggs, 5 June 2015

Adding Kyle Okposo was a huge get for GM Tim Murray and we're going to find out whether Robin Lehner can be the guy in net.
—Scott Burnside, ESPN.com, 12 October 2016
This meaning jumped from sports to the hiring of people in other fields:
He talks about food with a style and a passion which exudes experience and knowledge. For Mietta O'Donnell and Mietta's he is a good "get."
—The Sunday Age (Melbourne, Australia), 23 December 1990

But Cumberbatch is a very good get, too. Since breaking out internationally with the BBC drama Sherlock, he's quickly become one of the most in-demand actors working today.
—Angie Han, slashfilm.com, 4 September 2013

Amy Adams was a big get because she's basically this generation's Meryl Streep.
—Brian Lloyd, entertainment.ie, 5 November 2016
Most recently, it has come to mean "the acquisition of an endorsement" or "the act of securing an engagement for an appearance (as for a speech or interview)":
I had reconnected with the lust of my life while landing a big get for the magazine.
—Karen Yampolsky, Falling Out of Fashion, 2007

Clinton was a good get, but if Goldman Sachs could have booked Beyonce for $225,000, maybe it would have.
—Editorial, The Chicago Tribune, 28 April 2016

[Adam] Laxalt is an anti-establishment star in the state, the "only one," in statewide office, said Chuck Muth, a conservative blogger. "Laxalt has developed a very good reputation, as far as among those who vote in caucuses, so this is a good get for Cruz," he said.
—Elena Schneider and Eliza Collins, Politico, 13 January 2016

The U.S. Chamber of Commerce has endorsed Roberson; the Chamber frequently spends huge sums on their favored candidates, so this is a very good get for him.
—Daily Kos Elections, 29 April 2016
We'll soon have the dictionary's take on both "the ask" and "the get" as we watch for more nouned verbs.
Words We're Watching talks about words we are increasingly seeing in use but that have not yet met our criteria for entry.
---