'Stay in Your Lane': A History
Focusing in on what we do best: studying words
The phrase stay in your lane is used as a term of admonishment or advice against those who express thoughts or opinions on a subject about which they are viewed as having insufficient knowledge or ability.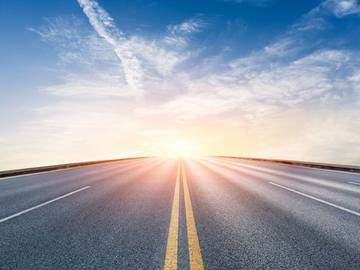 Someone telling me that I should stay in my lane or keep my mouth shut about things I don't know about—y'all don't know what you're talking about. I keep myself updated. I keep myself educated.
— Lauren Jauregui, in Teen Vogue, 17 Feb. 2017

Then, I thought back to all the times I've been cautioned before by people from the entertainment industry about the importance of knowing what your selling point is. To them, my "niche" was exclusively being a trans musician, and thus I should stay in my lane and release only songs about being trans.
— Summer Luk, in Allure, 2 June 2017

"Hated it," [Shannon] Sharpe said. "Tom, you're not funny. You're not funny. He's corny. You're golly, shucks, gee whiz. Peyton Manning is funny, hence the 'Saturday Night Live,' you see him in his commercials. He's funny. Tom, that's not you. Stay in your lane, do what you do."
— Adam London, NESN.com, 4 Dec. 2018
The phrase became prominent in 2018 when the National Rifle Association criticized emergency room doctors for their comments on America's crisis in gun violence, telling them to stay in their lane in a tweet that implied that their remarks on gun control did not fall under the doctors' umbrella of expertise. Doctors clapped back at the criticism by sharing their stories of traumatic gun-related injuries and deaths witnessed under their care, collecting them under the hashtag #ThisIsOurLane.
Lane has a number of meanings in English, but its use to mean "area of expertise" is mostly restricted to stay in your lane and modifications of that phrase.
Highway signs posted at a construction zone might instruct motorists to stay in their lanes, as weaving within the narrow space creates a hazard. Athletes who race in marked-off lanes, such as swimmers, might be urged to remain in those lanes to avoid disqualification.
Use brakes if an impact is imminent. Don't swerve. Instead, stay in your lane. Swerving away from animals can confuse them so they don't know which way to run.
— Jim Ellis, The Miami (Okla.) News-Record, 30 Nov. 2018
But it's quite a leap from driving, racing, or swimming to a phrase about one's business or area of expertise. So it is worth noting how stay in one's lane is used in other fields.
Much of the phrase's early figurative use comes from football (and occasionally other sports in which one player is assigned to defend against another), where stay in your lane is viewed as advice to worry about your own assignment and not try to take on the job of defending a different opponent, which can lead to blown coverages and chaos.
"I've got to be sure to stay in my lane and not get faked out," Waters said. "It is important that I keep Morris turned inside." Waters, who returned punts earlier this season, has now lost that job to Bullet Bob Hayes in the playoffs.
— The Advocate (Baton Rouge, LA), 11 Jan. 1972

It's a football metaphor. There's a kickoff. Everyone has a lane they need to stay in, and in order for the kickoff to be recovered successfully, you don't go running around wildly. You just stay in your lane. So that means not trying to be responsible for everything, but just trying to be responsible for the cards you've been dealt.
— David Watt, in The Wisdom to Know the Difference, 2009

Some of the players call it Brophy Hockey, an in-your-face and stay-in-your-lane style of play that has brought the Hampton Road Admirals three ECHL titles in nine years.
— Daily Press (Newport News, VA), 9 Apr. 1999
It's probably not a surprise, then, that football players like Shannon Sharpe (in the third example above) are comfortable using stay in your lane even in its extended sense. In football contexts, the meaning of stay in your lane turns from one of positioning to one of the duties assigned to one's job, which suggests a limited focus of expertise.
Now, after all this exciting sports talk, we're going to go back to our real lane: quiet and diligent research.