Words We're Watching: 'Nothingburger'
Where's the beef?
The term nothingburger (sometimes styled as nothing burger) emerges in the media whenever something is downplayed as irrelevant or insignificant. Although the term itself is not new, it has taken on new life in recent months as the au courant way of saying "there's nothing to see here."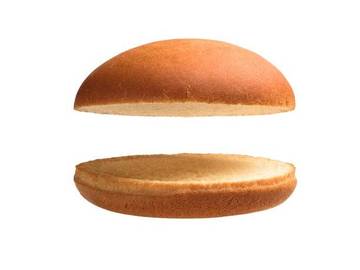 In March 2017, Texas Sen. Ted Cruz used nothingburger to dismiss concerns about U.S. Attorney General Jeff Sessions' meeting with a Russian ambassador, Sergey Kislyak, during the 2016 presidential campaign. In June of that year, CNN reporter Van Jones was recorded on video apparently proclaiming that the investigation into Russian interference in the 2016 election was "just a big nothingburger." And in February 2018, Rep. Ted Lieu of California responded on CNN to the release of a memo by Rep. Devin Nunes, chairman of the House Intelligence Committee, with his own twist on the phrase, calling the report "worse than a nothingburger, it's like having nothing mustard."
While the term has seen a resurgence in popularity, nothingburger has a sustained track record, particularly in the business of politics, media, and punditry, where one's job is to look for dish and another's to deflect attention.
In 1984, Anne Burford, the mother of current U.S. Supreme Court Justice Neil Gorsuch and one-time head of the Environmental Protection Agency, used nothingburger to downplay her withdrawal as nominee to chair the National Advisory Committee on Oceans and Atmosphere. "They meet three times a year." she said of the committee. "They don't do anything. It's a joke."
Perhaps not coincidentally, it was around this time that a popular TV commercial for fast-food chain Wendy's cemented the slogan "Where's the Beef?" in the popular consciousness, that line being memorably delivered by a tiny white-haired lady as a reaction to competitors' sandwiches of underwhelming proportions.
So what's the juicy story behind this odd phrase? And what does it have to do with sandwiches?
Nothingburger is often attributed to a 1950s gossip columnist named Louella Parsons. Beginning in 1953, Parsons used the term in a number of columns to refer to minor celebrities she deemed unworthy of public attention. One could surmise that as hamburgers are considered a filling and substantial bite, something that doesn't provide that expected substance might leave you hungry for something more.
The –burger suffix occasionally turns up in nonce phrasings to describe something "served up" as something to be consumed, as in the manner of fast food:
But suppose that instead of being so genteel, they offered viewers a dose of candid comparison advertising. Does Dan Rather serve up as meaty a newsburger as Frank Reynolds?
— Walter Goodman, The New York Times, 23 Dec. 1982
Helen Gurley Brown, known for publishing her book Sex and the Single Girl in 1962 and later as the editor-in-chief of Cosmopolitan magazine, adopted nothingburger in her own columns, along with mouseburger, her term for an unexceptional woman who relies on her own determination for success.
The –burger suffix found its way into other occasional slang, including psychoburger, for one who is insane, and mushburger, a surfer's term for a weak and disappointing wave. Airing around the same time as "Where's the Beef?" and Anne Burford's nothingburger, an episode of The A-Team featured a character who described the title heroes as "counterculture nutburgers who'll do anything."
Placing nothing in front of burger highlights the disparity of being sold something packaged for consumption and then having it not deliver on its promise. And if burgers aren't your thing—say, you're a vegetarian or only eat free-range chicken—every so often a writer will experiment with a different option on the menu:
Rivers is still capable of giving fellow San Diegans reason to tune in, if they can get past the ham-fisted relocation. Like it or not, Rivers is still more recognizable throughout San Diego County than anyone on the publicly subsidized Padres, who are serving up another October-nothing sandwich.
— Tom Krasovic, The San Diego Union-Tribune, 15 Oct. 2017

[Phillip Larrimore] talks of editing writer/friend Ken Kelley's work, including the famous interview of Anita Bryant for Playboy magazine; Larrimore now calls it "500 pages of stream-of cream-of-nothing-soup Anita."
— Page Leggett, The Charlotte Observer, 22 June 2016
Words We're Watching talks about words we are increasingly seeing in use but that have not yet met our criteria for entry.