---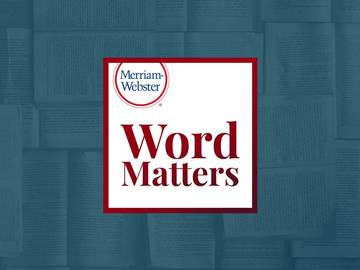 Hello friends!
We're taking a short break and will return with new episodes in early January.
Have a lovely holiday season!
Download the episode here.
Transcript
Emily Brewster: Hi, this is Emily Brewster. Word Matters will be taking a holiday break until January 6th, when we'll be back with more new shows. Thank you for listening, and, as always, we welcome your comments at wordmatters@m-w.com. Happy holidays to you all, from Ammon, Neil, Peter, and me. Here's hoping for a much better new year. We hope you'll join us on January 6th for our next new episode.