/

Puku Tips
Tips for getting started with Puku
Have fun learning new words, plus prep for schoolwork and tests!
---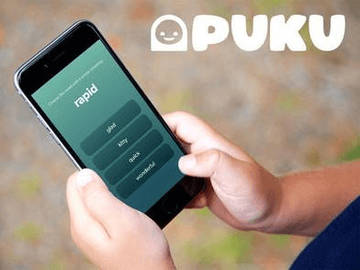 Puku is an award-winning vocabulary app that keeps kids engaged and learning outside of the classroom. You can provide quality screen time knowing they're having fun learning new words, and you can create your own vocabulary lists to support classwork or prep for tests.
Here are some tips to help you and your child get the most out of Puku:
Getting Started
It's easy to start learning vocabulary right away! After downloading Puku on the App Store or Google Play , simply tap the "Play Puku" button on the main screen. You'll play through a short tutorial list before getting to leveled, high-frequency vocabulary for your child.
Test Prep
If you have an active subscription, you can create your own vocabulary list to align with classwork and practice words you are learning for school. It's quick and easy! Tap the "Explore" button on the main screen, then tap "Create and share your own word list." You can share your list with anyone, including people who don't have a subscription! Here's a video to help you out:
\
Keep Your Child's Interest
We also have vocabulary lists by category of interest. Check them all out by tapping "Explore" on the main screen. Naturally one of our favorite categories is Books, with lists for Walk Two Moons, Little Women, A Wrinkle in Time and more.
Have any comments or suggestions? Let us know at contactpuku@m-w.com
---