pem·​e·​trex·​ed
ˌpem-ə-ˈtrek-ˌsed
: an antineoplastic drug that is an antagonist of folic acid and is administered by injection in the form of its hydrated disodium salt C20H19N5Na2O6·7H2O to treat pleural mesothelioma and some forms of lung cancer
Pemetrexed, a folate antimetabolite, was evaluated as a candidate for maintenance therapy because it is effective, relatively well tolerated, and easy to administer.
Tracy Hampton, The Journal of the American Medical Association
Note: Pemetrexed is marketed under the trademark Alimta.
Which of the following best describes an easily irritated person?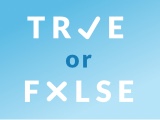 Test your knowledge - and maybe learn something along the way.
TAKE THE QUIZ