cad·​her·​in
kad-ˈhir-ən
: any of various glycoproteins that mediate the calcium-dependent adhesion of cells to other cells
Note: Cadherins are composed of polypeptide chains that typically extend through the cell membrane and have a large extracellular part which forms a binding domain. They are usually bound by cadherins present on adjacent cells.
The X-ray crystallography showed that adjacent cadherins on the same cell would tend to form pairs. Furthermore, the tip of a cadherin from a neighboring cell would fit neatly between the two members of a pair, forming chemical bonds with both.
Josie Glausiusz, Discover
Which of the following best describes an easily irritated person?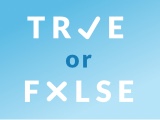 Test your knowledge - and maybe learn something along the way.
TAKE THE QUIZ