Medical Definition of bifidobacterium
1
capitalized
: a genus (family Bifidobacteriaceae) of gram-positive, nonmotile, anaerobic bacteria that occur as invariably shaped, often branching rods, that are part of the normal intestinal and vaginal flora of humans, and that produce acetic and lactic acid by the fermentation of carbohydrates
This is particularly true of Lactobacillus and Bifidobacterium, two genera of lactic acid-producing bacteria long thought to be vital members of a healthy gut flora.
— Garry Hamilton

, New Scientist,

16 Apr. 2005
… cesarean section infants display reduced abundances and/or incidences of colonization by the genera Bacteroides and Bifidobacterium early in development relative to infants born by vaginal delivery.
— Elizabeth K. Costello et al.

, Science,

8 June 2012
2
plural
bifidobacteria
\
ˌbī-​fə-​(ˌ)dō-​ˌbak-​ˈtir-​ē-​ə
\
: any bacterium of the genus Bifidobacterium
Look for a probiotic that has a blend of lactobacilli and bifidobacteria.
— Kay Judge and Maxine Barish-Wreden

, The Sacramento Bee,

9 Feb. 2012
Among hospitalized infants, those given formula enriched with bifidobacteria (the bacteria found in breast milk) are less likely to develop infectious diarrhea.
— Molly Caldwell Crosby

, Newsweek,

26 Mar. 2001
Name that Thing: Dog Breeds
Name that dog!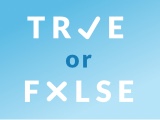 Test your knowledge - and maybe learn something along the way.
TAKE THE QUIZ