axo·​lem·​ma
ˈak-sə-ˌlem-ə
: the plasma membrane of an axon
For a short time after the passage of a nerve impulse along a nerve fiber, while the axolemma is still depolarized, a second stimulus, however strong, is unable to excite the nerve.
Richard S. Snell, Clinical Neuroanatomy, 7th edition
axolemmal
ˈak-sə-ˌlem-əl
adjective
Namesake of the leotard, Jules Léotard had what profession?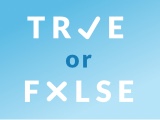 Test your knowledge - and maybe learn something along the way.
TAKE THE QUIZ