Medical Definition of axolemma
: the plasma membrane of an axon
For a short time after the passage of a nerve impulse along a nerve fiber, while the axolemma is still depolarized, a second stimulus, however strong, is unable to excite the nerve.
— Richard S. Snell, Clinical Neuroanatomy, 7th edition,

2010
At these gaps called nodes of Ranvier, the plasma membrane of the axon (the axolemma) is exposed to the extracellular space for about 0.5 mm.
— Eric R. Kandel et al., Principles of Neural Science, 4th edition,

2000
Difficult Spelling Words Quiz
Which is the correct spelling?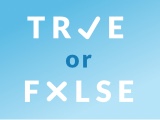 Test your knowledge - and maybe learn something along the way.
TAKE THE QUIZ