Medical Definition of

assisted reproductive technology
: the use of technology to assist human reproduction in the treatment of infertility
especially
: a procedure (such as in vitro fertilization or gamete intrafallopian transfer) that involves the removal of eggs from an ovary and fertilization by sperm in vitro
The first factor is the growing supply and demand for what are called assisted reproductive technologies. The United States has approximately 370 in vitro fertilization clinics, where egg and sperm are brought together in a dish and then implanted in women with fertility problems.
— Jeff Wheelwright

, Discover
People contemplating assisted reproductive technology—in vitro fertilization and other high-tech manipulations—can now look up data on the success rate of fertility clinics on a government web site.
— Consumer Reports
—
abbreviation ART
Eponyms: Words Named After People
What is the best definition of boycott?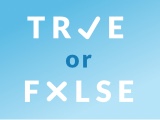 Test your knowledge - and maybe learn something along the way.
TAKE THE QUIZ