Legal Definition of independent counsel
: an official appointed by the court at the request of the U.S. Attorney General to investigate and prosecute criminal violations by high government officials, members of Congress, or directors of a presidential reelection campaign after a preliminary investigation by the Attorney General finds specific and credible evidence that a crime may have been committed
Note: The use of an independent counsel was codified in the Ethics in Government Act of 1978 and is designed to ensure an impartial investigation (as when the Attorney General would face a conflict of interest). The independent counsel was formally called a special prosecutor until 1983.
Eponyms: Words Named After People
What is the best definition of boycott?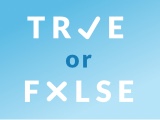 Test your knowledge - and maybe learn something along the way.
TAKE THE QUIZ