Wong Sun v. United States
U.S. Case Law
Legal Definition of

Wong Sun v. United States
371 U.S. 471 (1962), applied the exclusionary rule to verbal statements obtained in connection with an illegal arrest. Wong Sun and James Wah Toy were arrested for narcotics possession without probable cause and convicted; an informant led agents to Toy who, at the time of his arrest, implicated Wong Sun. Both were questioned after their arraignments but refused to sign statements prepared after their interrogations. Wong Sun voluntarily returned for questioning a few days after his arrest. The Court clarified the fruit of the poisonous tree concept, which excludes evidence gathered as a result of an illegal arrest or search, and refused to allow evidence of statements made by Toy during the illegal search of his premises. Wong Sun's unsigned statement made upon his return was properly admitted as evidence against him, however, because its connection to his illegal arrest was attenuated.
Name that Thing: Flower Edition
Name that flower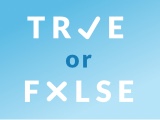 Test your knowledge - and maybe learn something along the way.
TAKE THE QUIZ