Palsgraf v. Long Island Railroad Co.
U.S. Case Law
Legal Definition of

Palsgraf v. Long Island Railroad Co.
248 N.Y. 339, 162 N.E. 99 (1928), developed the legal concept of proximate cause. A man had been running to catch a departing train at the station and was helped onto it by two L. I. Railroad Co. guards. As the guards pulled the man onto the train, the package that he was carrying, which contained fireworks, dropped onto the rails and exploded. The explosion knocked over a scale that hit and injured a woman (Palsgraf) waiting for another train. Chief Justice Benjamin Cardozo (writing for the majority) analyzed the case in terms of negligence: whether the train attendants had breached a duty of due care to the plaintiff. The majority found no negligence on the guards' part and denied recovery to the plaintiff. In the dissent Justice William S. Andrews maintained that the case should have properly been analyzed in terms of causation (whether without the attendants' actions the plaintiff would not have been injured), and that liability should be imposed for injury to anyone within the zone or radius of danger that was a result of those actions. It was this dissent that was often cited in subsequent cases involving proximate cause.
Odd Habits and Quirks
Which of the following best describes an easily irritated person?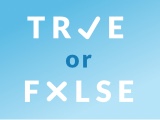 Test your knowledge - and maybe learn something along the way.
TAKE THE QUIZ