Near v. Minnesota
U.S. Case Law
Legal Definition of Near v. Minnesota
382 U.S. 679 (1931), ruled that a state law prohibiting publication of a newspaper that prints malicious or defamatory articles constitutes prior restraint of the press in violation of First Amendment guarantees. This was the first, and one of the most important, prior restraint cases to be heard by the Court. In a sharply divided opinion (5–4), the justices invalidated a Minnesota gag rule that was applied against a local practitioner of yellow journalism. Two weeks before, in Stromberg v. California, 283 U.S. 359 (1931), the Court had struck down as an unconstitutional ban on free speech a California law prohibiting the display of a red flag that symbolized Communist opposition to government.
The Great British Vocabulary Quiz
Named after Sir Robert Peel, what are British police called?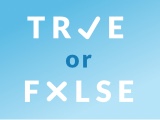 Test your knowledge - and maybe learn something along the way.
TAKE THE QUIZ