Dodd

-

Frank Wall Street Reform and Consumer Protection Act
Law
Legal Definition of Dodd

-

Frank Wall Street Reform and Consumer Protection Act
put in place extensive reforms of the financial system. Congress passed the Act in response to the near collapse of the United States financial system in 2008. Reckless Wall Street behavior was considered a main cause of the financial meltdown, and the Act sought to regulate and oversee practices of banks and other financial institutions. The Consumer Financial Protection Bureau (for protecting consumers from abusive or deceptive financial practices), Financial Stability Oversight Council (for detecting emerging risks in the financial system and regulating financial institutions to prevent them), and the Federal Insurance Office (for focusing on the practices and risks in the insurance industry) were all created under the Act. Among its many provisions, key measures included setting up processes for the FDIC, Treasury, and Federal Reserve to handle liquidation of failing companies; preventing taxpayer liability for a company's failure; placing new restrictions and oversight on the Federal Reserve (especially with regard to emergency lending), hedge funds, and credit rating agencies; creating reforms for the mortgage industry and the derivatives market; and giving greater rights to corporate shareholders regarding corporate governance and executive compensation.
Eponyms: Words Named After People
What is the best definition of boycott?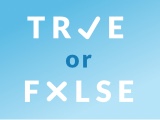 Test your knowledge - and maybe learn something along the way.
TAKE THE QUIZ