Bush v. Gore
U.S. Case Law
Legal Definition of Bush v. Gore
531 U.S. 98 (2000), reversed the judgment of the Florida Supreme Court in ordering a recount of votes in the 2000 presidential election between George W. Bush and Albert Gore, Jr., resulting in an election victory for Bush. The Court found that the Florida court's recount procedure had no standard to be applied to assure equal treatment of the ballots, thus resulting in a violation of the voters' rights to equal protection and due process. Further, the Court found that no constitutional procedure could be put in place within the deadline for the safe harbor provision of 3 U.S.C. § 5 (which governs controversies over appointment of electors). Termination of the recount gave Florida's electoral votes, and the election, to Bush.
Slippery Words Quiz—Changing with the Times
What is an earlier meaning of nice?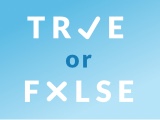 Test your knowledge - and maybe learn something along the way.
TAKE THE QUIZ