1
: a person under the protection of a feudal lord to whom he has vowed homage and fealty : a feudal tenant
Example Sentences
Recent Examples on the Web
In the days leading up to the invasion, Lukashenko invited Russia to stage its troops and equipment on Belarusian soil in a move that seemed to formalize the country's status as a Russian vassal state.
Yasmeen Serhan, Time, 19 Oct. 2022
His only demand from Beijing is for a full grant of autonomy to the Uyghurs under the terms of China's constitution and for an end to the vassal-like subordination of Uyghurs by the Han Chinese.
Tunku Varadarajan, WSJ, 15 July 2022
Anyone not Dahomean was either a vassal, a victim, or a captive to be sold to European trading companies, which had established barracoons by the sea.
David Wright Faladé, The New Yorker, 4 July 2022
This time round, the only ones on the Russian side are the Russian Federation itself, and Belarus, which has effectively become a Russian vassal state in the last couple years and served as a launchpad for this year's Ukraine invasion.
David Meyer, Fortune, 1 July 2022
Basically, this would turn Russia into a colony of China and Putin into Xi's vassal.
Wal Van Lierop, Forbes, 19 Mar. 2022
The answer is to be seen in Belarus, now largely a Russian vassal state.
Jason Fields, The Week, 22 Mar. 2022
Western analysts have warned that, despite tougher-than-expected resistance from Ukrainian forces and sanctions by the U.S. and its allies, Putin appears determined to prosecute the war until Ukraine is conquered and turned into a vassal state.
Los Angeles Times, 10 Mar. 2022
Russia is now again promising humanitarian corridors…leading to Russia and its vassal Belarus.
David Meyer, Fortune, 7 Mar. 2022
See More
Last Updated:
- Updated example sentences
Which of the following best describes an easily irritated person?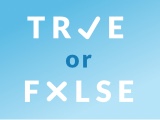 Test your knowledge - and maybe learn something along the way.
TAKE THE QUIZ