1
: a long-tailed passerine bird (Pipilo erythrophthalmus of the family Emberizidae) of eastern North America with the male having reddish sides, white underparts, and black upperparts, head, and neck

— called also chewink
2
: any various similar related birds (genera Pipilo and Melozone) found mainly in western North America

Note: Towhees live primarily on the ground, often in bushes and thickets, where they feed on insects and seeds.
Who Knew?
What is a ruelle?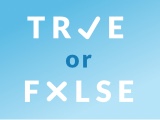 Test your knowledge - and maybe learn something along the way.
TAKE THE QUIZ