—
used to show that one is not sorry or does not feel bad about something
… the innumerable acolytes who show up on his doorstep with a copy of one of his books in hand, saying they want to sit at his knee. Well,

tough shit

, Campbell tells them. I don't want any disciples.
— L. Wright and M. E. Mark
Name That Color
Name that color: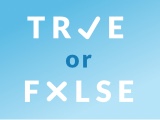 Test your knowledge - and maybe learn something along the way.
TAKE THE QUIZ