Definition of toggle
(Entry 1 of 2)
1
: a piece or device for holding or securing: such as
a
: a pin inserted in a nautical knot to make it more secure or easier to slip
b
: a crosspiece attached to the end of or to a loop in something (such as a chain, rope, line, strap, or belt) usually to prevent slipping, to serve in twisting or tightening, or to hold something attached
2
: a device consisting of two bars jointed together end to end but not in line so that when a force is applied to the joint tending to straighten it pressure will be exerted on the parts adjacent or fixed to the outer ends of the bars
also
: a device with a joint using a toggle
3
computers
: a setting that can be switched between two different options by performing a single action (such as selecting a menu option or pressing a key)
Definition of toggle (Entry 2 of 2)
1
: to fasten with or as if with a toggle
2
: to furnish with a toggle
3
: to switch between two different options for (something, such as a computer setting) usually by pressing a single button or a simple key combination
toggle

the sound on a computer off and on
: to switch between usually two different options, states, or activities :

alternate

,

cycle
Prevent bad habits by intervening when kids

toggle

between texting and studying …
— Phyllis Fagell
The brain continues to

toggle

back and forth between non-REM and REM sleep throughout the night, once every hour and a half.
— Alice Park et al.
specifically
: to change between usually two options of an electronic device by means of a simple hardware or software control (such as a button, a switch, or a combination of keys)
You also get … an icon that lets you

toggle

between keyboard and gamepad controls.
— Ian Paul
Users can

toggle

between these three views at any time, offering a more customizable way to consume the content on the site.
— Arielle Pardes
… a prompt asks for permission to access the front-facing camera. As with any app, this permission can be

toggled

on or off …
— Joe Rossignol
Using the steering wheel, you can

toggle

through various layouts including navigation, trip computer, audio, driver's assistance features, and a tachometer.
— Benjamin Zhang
Odd Habits and Quirks
Which of the following best describes an easily irritated person?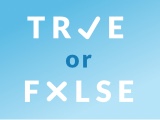 Test your knowledge - and maybe learn something along the way.
TAKE THE QUIZ