thou·​sand
ˈthau̇-zᵊn(d)
plural
thousands
or
thousand
thousandfold
ˈthau̇-zᵊn(d)-ˌfōld
adjective or adverb
thousandth
ˈthau̇-zᵊn(t)th
adjective or noun
Example Sentences
Recent Examples on the Web
The massacre in Tiananmen Square was a violent repression of pro-democracy students by Chinese Communist security forces, as the regime killed hundreds or even thousands of dissidents rather than reform.
Joel Gehrke, Washington Examiner, 5 June 2020
Hundreds, if not thousands, of interview requests have flooded in.
Linda Tirado, The New Republic, 4 June 2020
In mainland China, officials ban most discussions of the crackdown in which the government turned its troops and tanks on crowds of protesters, killing hundreds, if not thousands, of people.
Austin Ramzy, BostonGlobe.com, 4 June 2020
Hundreds of thousands of them had been marching for over a year, even after toppling the previous president, Abdelaziz Bouteflika, in April 2019.
The Economist, 4 June 2020
June 4 marks 31 years since the Chinese government declared martial law and violently suppressed demonstrations in and around Tiananmen Square in Beijing, resulting in hundreds—if not thousands—of deaths.
Naomi Xu Elegant, Fortune, 3 June 2020
These guidelines are being adopted as the baseline health and cleaning requirements at thousands of hotels, with many determined to go beyond the recommendations.
Jill K. Robinson, Travel + Leisure, 28 May 2020
At Lake of the Ozarks, hundreds — if not thousands — gathered for a packed pool party over the holiday.
Elly Belle, refinery29.com, 26 May 2020
But experts had to look at hundreds or even thousands of records to prove that smoking was the cause.
Jared D. Taylor, The Conversation, 21 May 2020
See More
Which of the following best describes an easily irritated person?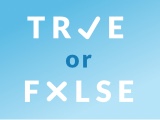 Test your knowledge - and maybe learn something along the way.
TAKE THE QUIZ