: something of the greatest importance, strength, value, etc. The most I can give you is $10. Is that the most you can do? You'll need to make wise investments if you want get the most out of your money. A second chance is the most we can hope for now. He tries hard, but that's the most we can say for him.
Return of Name that Color!
Name that color: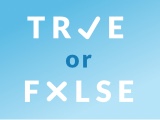 Test your knowledge - and maybe learn something along the way.
TAKE THE QUIZ