1
: any of various large, typically ground-dwelling, hairy, mygalomorph spiders (family Theraphosidae) of warm regions that possess venomous fangs used to subdue and kill prey (such as insects, centipedes, frogs, and mice) caught by ambush or chase and that construct silk-lined burrows but do not build webs to trap food
Note: Tarantulas of the western hemisphere possess barbed, irritating, detachable hairs on the back of the abdomen which may be kicked off as projectiles when the spider is threatened. It is thought that the presence of these defensive hairs may explain the limited aggressiveness of New World tarantulas and the minimal effect (such as redness or swelling) of their venom on humans. Tarantulas of the eastern hemisphere, however, lack these irritating hairs, tend to display greater aggressiveness, and are more likely to inflict painful bites with venom that may sometimes cause severe systemic reactions.
Most spiders bite with a pinching movement, like the grip of human thumb and forefinger. But

tarantulas

bite straight down, enabling them to take on larger prey.
— Richard Conniff
Bites of U.S.

tarantulas

are considered medically benign.
— Rick Weiss
— compare

bird spider

,

baboon spider
2
: a European wolf spider (Lycosa tarantula) formerly held to be the cause of tarantism
Few folk dances have an origin as memorable as the tarantella from southern Italy, which earned its name from a tale involving the

tarantula

spider.
— Danielle Poulos
Odd Habits and Quirks
Which of the following best describes an easily irritated person?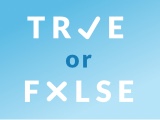 Test your knowledge - and maybe learn something along the way.
TAKE THE QUIZ