swept up
;
sweeping up
;
sweeps up
1
: to remove dust, dirt, etc., from (something) by using a broom or brush
When I was sweeping up, I found an earring that I had lost.
Can you please sweep up the porch?
2
: to remove (something, such as dust, dirt, etc.) from a surface by using a broom or brush
She swept up the broken glass.
3
: to pick up (someone or something) in one quick, continuous motion
She swept the baby up and carried her to the crib.
4
: to brush or pull (hair) away from the face
—
usually used as be swept up
Her hair was swept up in a bun.
Name that Thing: Dog Breeds
Name that dog!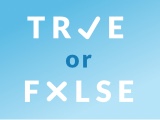 Test your knowledge - and maybe learn something along the way.
TAKE THE QUIZ