Synonyms of sure
Sure
vs.
Surely
: Usage Guide
Most commentators consider the adverb sure to be something less than completely standard; surely is usually recommended as a substitute. Our current evidence shows, however, that sure and surely have become differentiated in use. Sure is used in much more informal contexts than surely. It is used as a simple intensive
I can never know how much I bored her, but, be certain, she sure amused me
—
Norman Mailer
and, because it connotes strong affirmation, it is used when the speaker or writer expects to be agreed with.
it's a moot point whether politicians are less venal than in Twain's day. But they're sure as the devil more intrusive
—
Alan Abelson
he sure gets them to play
—
D. S. Looney
Surely, like sure, is used as a simple intensive
I surely don't want to leave the impression that I had an unhappy childhood
—
E. C. Welsh
but it occurs in more formal contexts than sure. Unlike sure it may be used neutrally—the reader or hearer may or may not agree
it would surely be possible, within a few years, to program a computer to construct a grammar
—
Noam Chomsky
and it is often used when the writer is trying to persuade.
surely a book on the avant-garde cannot be so conventional
—
Karl Shapiro
Example Sentences
Adjective
She's not sure who will be there.
Are you sure you want to go?
Are you sure about that?
She'll be there, I'm sure of it.
Are you sure of the results?
The return of the robins is a sure sign of spring.
The letter is a sure indication that she cares.
Pizza is a sure crowd pleaser.
The surest way to lose weight is with diet and exercise.
One sure way to improve your health is to stop smoking.
Adverb
we sure could use your help here
See More
Recent Examples on the Web
Adjective
To be sure there were some that didn't see slavery as a moral and political issue, but the disputes were overshadowed by the massive grassroots movement, full of everyday people organizing themselves to liberate enslaved human beings.
—
William A. Schambra And Bob Woodson, WSJ, 6 Feb. 2023
To be sure, the Grammys, lately lacking the formality of the Academy Awards or even the Emmys, have become a tricky occasion for which to dress.
—
Ashley Fetters Maloy, Washington Post, 6 Feb. 2023
Always be sure to check the instructions on the care label.
—
Saryn Chorney, Travel + Leisure, 6 Feb. 2023
To be sure, there has been some encouraging new developments over the last year or two.
—
Michael Sheldrick, Forbes, 5 Feb. 2023
And be sure to check back here for live updates throughout the night.
—
Vogue, 5 Feb. 2023
This planning might include training nurses on how to give the drug and making sure prescribing doctors know how to recognize candidates for it.
—
Tom Murphy, Chicago Tribune, 4 Feb. 2023
To be sure, there are some interesting names in that mix.
—
Alex Speier, BostonGlobe.com, 4 Feb. 2023
About six years in, H&R Block has seen a return to growth—modest, to be sure but growth nonetheless.
—
Phil Wahba, Fortune, 3 Feb. 2023
Adverb
Monday's Schiaparelli show in Paris sure did cause a stir.
—
Hedy Phillips, Peoplemag, 24 Jan. 2023
Jervis adds that another intent of the rule involves capturing unreported income and making sure more people pay their share of taxes.
—
Robert Farrington, Forbes, 24 Jan. 2023
Tom Brady sure didn't want to hang around Raymond James Stadium Monday night.
—
Nicole Yang, BostonGlobe.com, 17 Jan. 2023
The juggling act would be making sure a new pension system could work without causing the state to go broke, Stevens said.
—
Sean Maguire, Anchorage Daily News, 14 Jan. 2023
As sure a thing as death and taxes is Porter bringing the drama on a red carpet with striking outside-the-box formalwear.
—
Barbara Vandenburgh, USA TODAY, 12 Jan. 2023
Go for a run, walk, hike or swim—pretty sure the scenery outside is better than the view at the local gym.
—
Noel Cody, Essence, 9 Jan. 2023
No doubt and these words of wisdom sure hit home at the moment.
—
Bryant Stamford, The Courier-Journal, 6 Jan. 2023
The focus for Taylor is now making sure a coin flip never happens by beating the Ravens on Sunday.
—
Michael Niziolek, cleveland, 6 Jan. 2023
See More
Last Updated:
- Updated example sentences
---
Commonly Confused Words Quiz
I went to the ______ store to buy a birthday card.

You know what it looks like… but what is it called?
TAKE THE QUIZ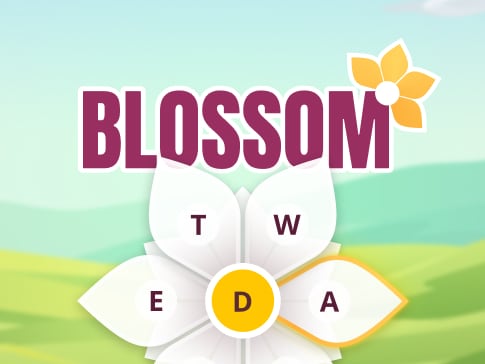 Can you make 12 words with 7 letters?
PLAY